Looking for a fun sport that keeps players active but is more social than strenuous, easy to learn, and doesn't require an expensive investment in equipment and a court?
Look no further than Pickleball

! All you need is the best Pickleball equipment to get started.
One of the fastest-growing sports in America, Pickleball

has been around since 1965, when it was invented by Joel Pritchard, a congressman from Washington State at the time, and his friend, businessman Bill Bell. A blend of tennis, badminton, and ping-pong, Pickleball can be played indoors or outdoors on a badminton-sized court

with a net similar to a tennis net.
Pickleball matches can be played as either singles or doubles, using a plastic ball with holes and large paddles.
An active sport with minimal impact on joints, Pickleball is easy to learn for players of all ages and skill levels, making it a perfect way to socialize.
Before we begin, if you're looking for a complete beginner's guide check out: Pickleball Strategy: Complete Beginners Guide

!
What Equipment Do I Need To Play Pickleball?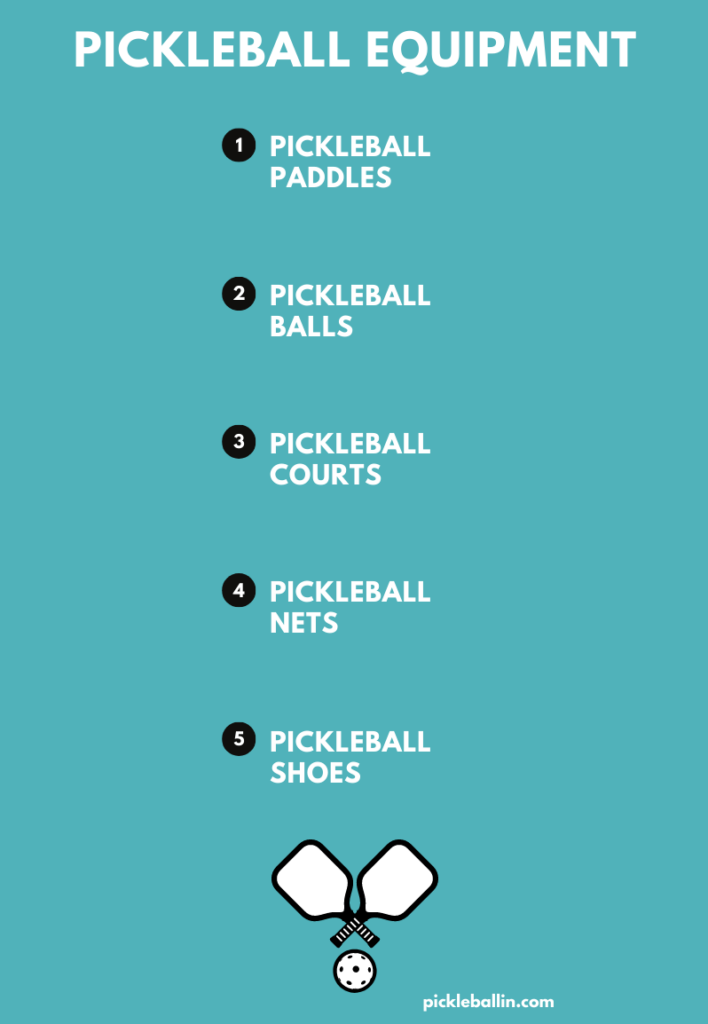 Playing Pickleball is much more fun when you have the best Pickleball equipment. Whether you plan to play competitive Pickleball or just want to play in the backyard, having the right gear will have you ready for a match anytime.
The equipment needed is fairly simple – paddles

, a perforated plastic ball and a court. If you're making a court out of your driveway or patio, you'll also need a net.
The level of expense varies the most in paddles. These can be purchased online inexpensively, if you're buying wooden paddles, or you can spend hundreds of dollars on high-tech graphite paddles engineered to add more power and spin to your strokes.
Pickleballs come in indoor versions, made of soft foam, as well as outdoor. The outdoor Pickleballs are harder, and the number of perforations vary by manufacturer. Both are designed for plenty of bounce.
USA Pickleball has an extensive list of approved paddles and balls, and, if you take Pickleball lessons, you can consult with your instructor. If you have friends who play Pickleball, join them for a game, try out their equipment and ask for their input on what to buy.
Where Can I Buy Pickleball Equipment?
A quick internet search on "Best Pickleball Equipment" will show plenty of options, including court set-ups for your home and Pickleball practice equipment. You can go from buying inexpensive wooden Pickleball paddles to more expensive graphite models.
Amazon has a wide variety of sporting equipment, including gear for Pickleball, and other sporting equipment retailers include Pickleball paddles, balls, and nets among their wares. Dick's has a selection of equipment that is unique to their website and stores, and Academy Sports also carries Pickleball gear in its pages of racket sports.
There are also Pickleball-centric websites that offer even wider, more specialized selections. Pickleball Portal offers game tips as well as gear, and Pickleball Central offers loads of equipment and accessories – even Pickleball jewelry! Pickleball Marketplace has gear as well as accessories and tournament supplies, including medals. Total Pickleball, a partner of Tennis Warehouse, offers top brands of Pickleball equipment, including indoor and outdoor Pickleball shoes from top athletic shoe brands.
Our Top Recommendations for Pickleball Equipment
To simplify your online shopping, we have divided our picks into the categories of Complete Sets, Balls, Paddles, and Nets.
Complete Sets
If you are new to Pickleball or would like to have everything needed for an afternoon of fun on your patio or driveway, purchasing a complete set would take care of everything you need in one purchase. The downside of this is that, as you progress in the game, you may want to upgrade your paddle choices to suit your personal preferences.
Here are some options: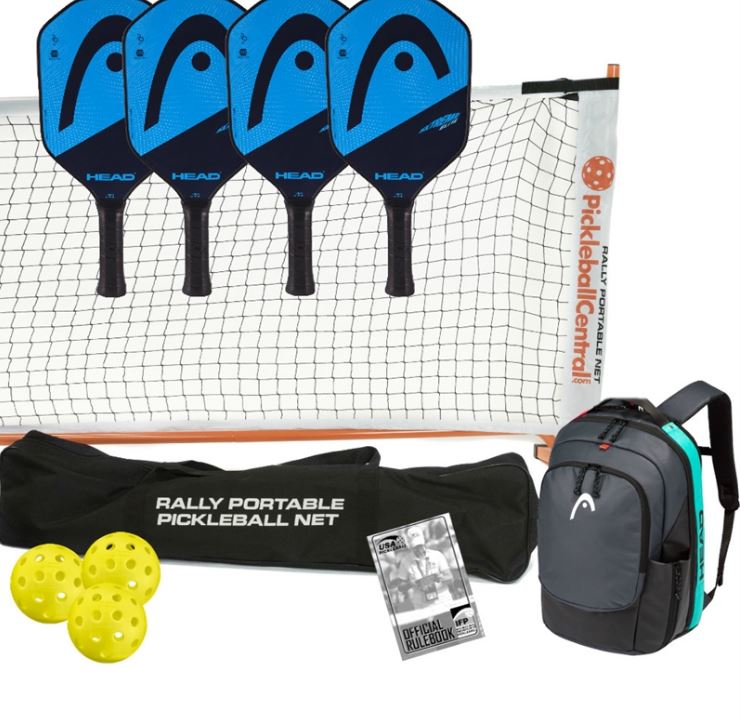 This choice has the best of everything in a set big enough for a doubles match. Four paddles, three balls, a portable net set-up, and a bag for travel and storage are included.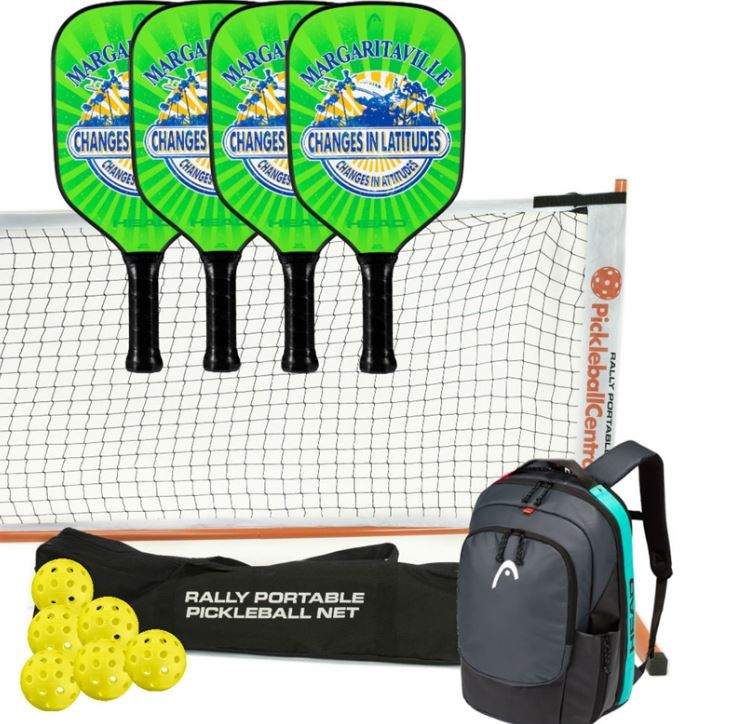 This set just screams to be taken to your next vacation rental! Included are six balls, four paddles, and a net, plus a bag for travel.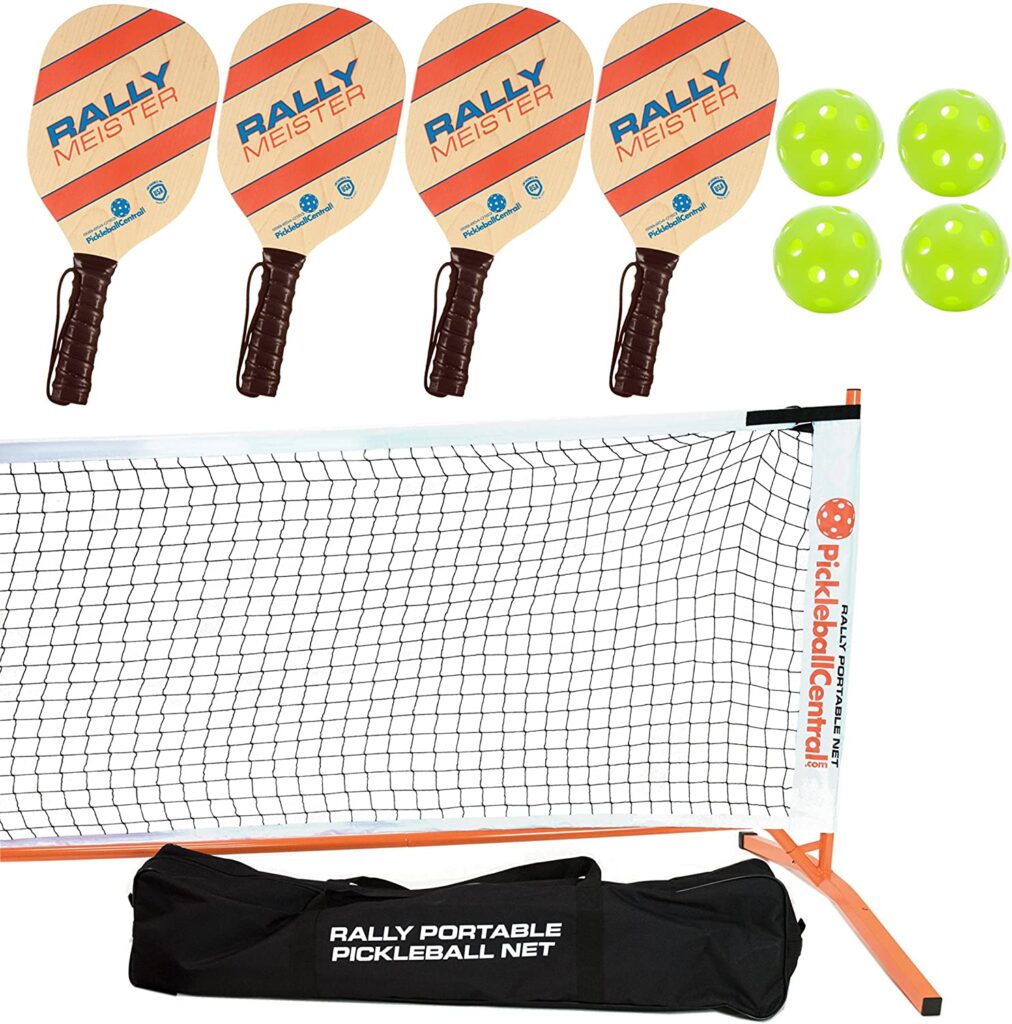 This set is moderately priced and has everything needed for Pickleball singles or doubles. It includes four paddles, four balls, and a net set-up.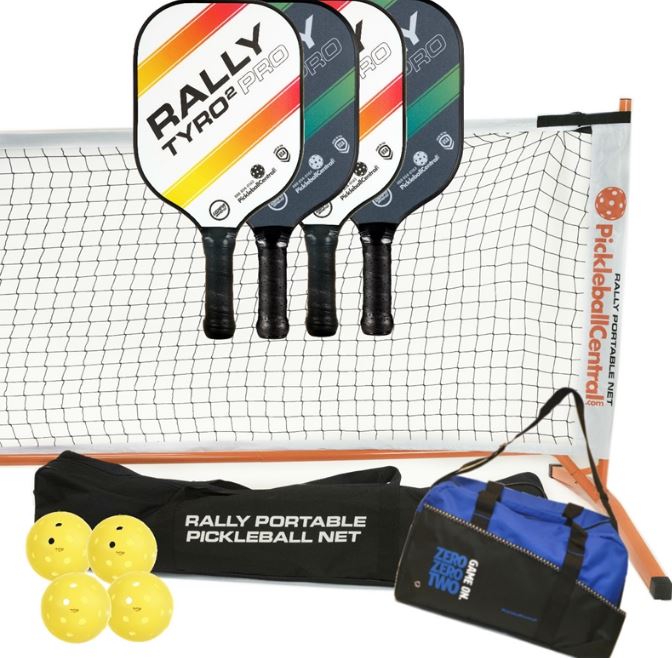 An intermediate set, this includes paddles with a shock-absorbent polymer at their core that helps players return shots quickly without losing control of the grip. Four balls, a net, and a duffle bag for storage or travel complete the set.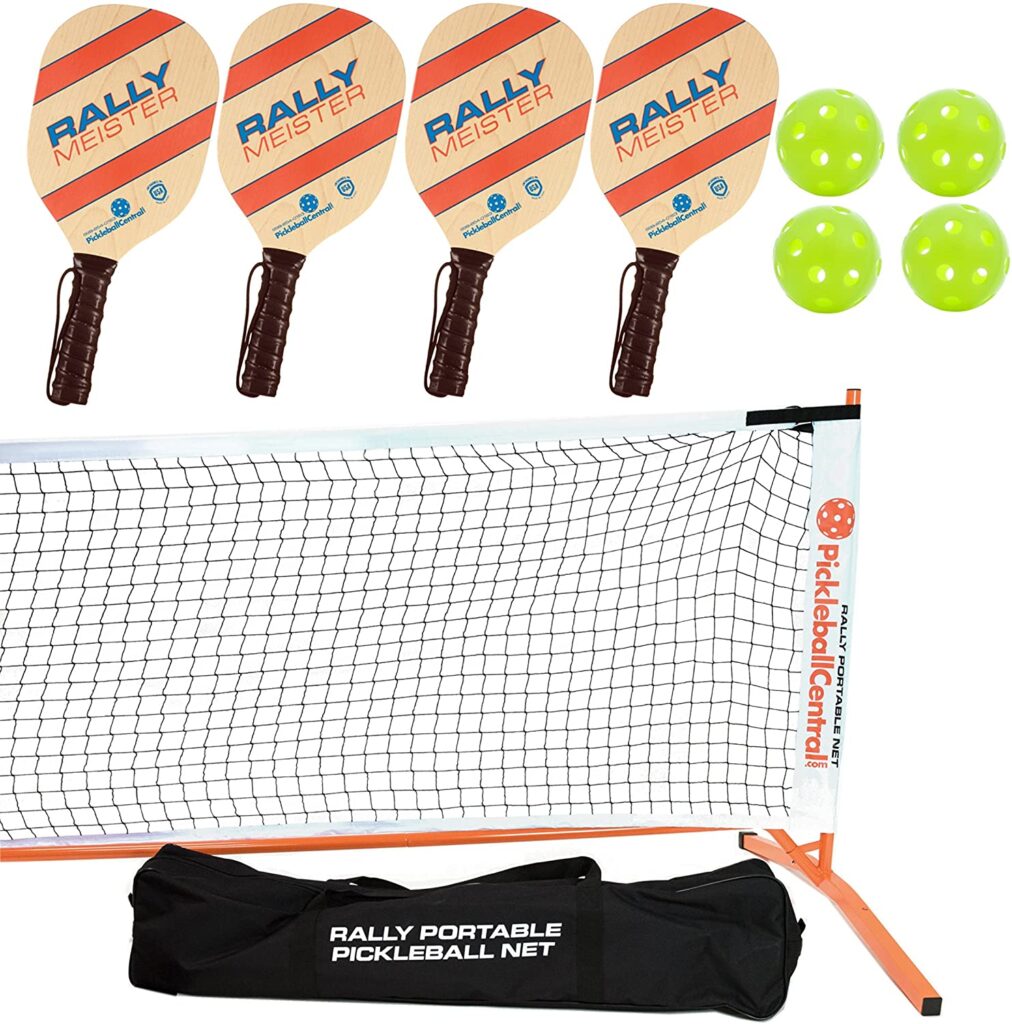 The bargain of the bunch, this Onix set gives you gear needed for a singles Pickleball match, with two paddles and two balls.
Balls
Pickleball balls come in indoor and outdoor versions, so these picks include both varieties.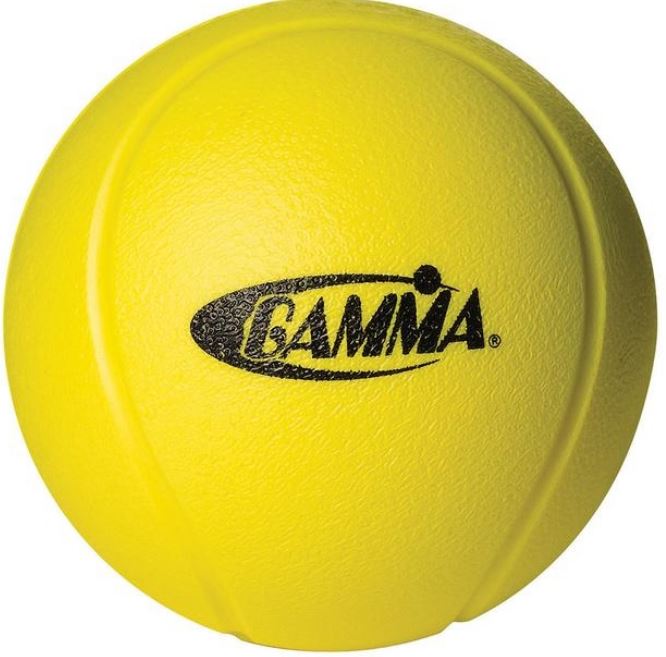 Higher in price, these offer a level of quality perfect for tournament practice. They aren't rated for official tournament play but are soft enough for practice against indoor walls.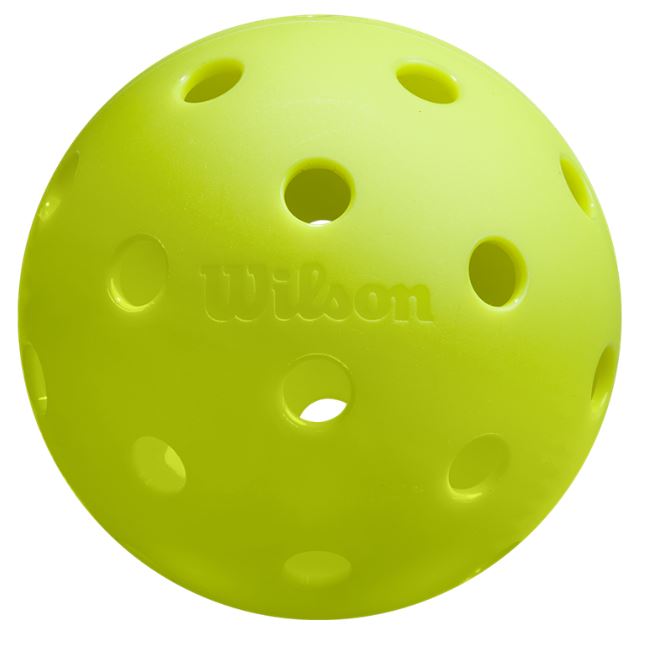 The Wilson TRU 32 offers high durability with plenty of life and bounce when it hits the court surface or a paddle. Its 32-hole perforation design offers consistent flight with little wobbling.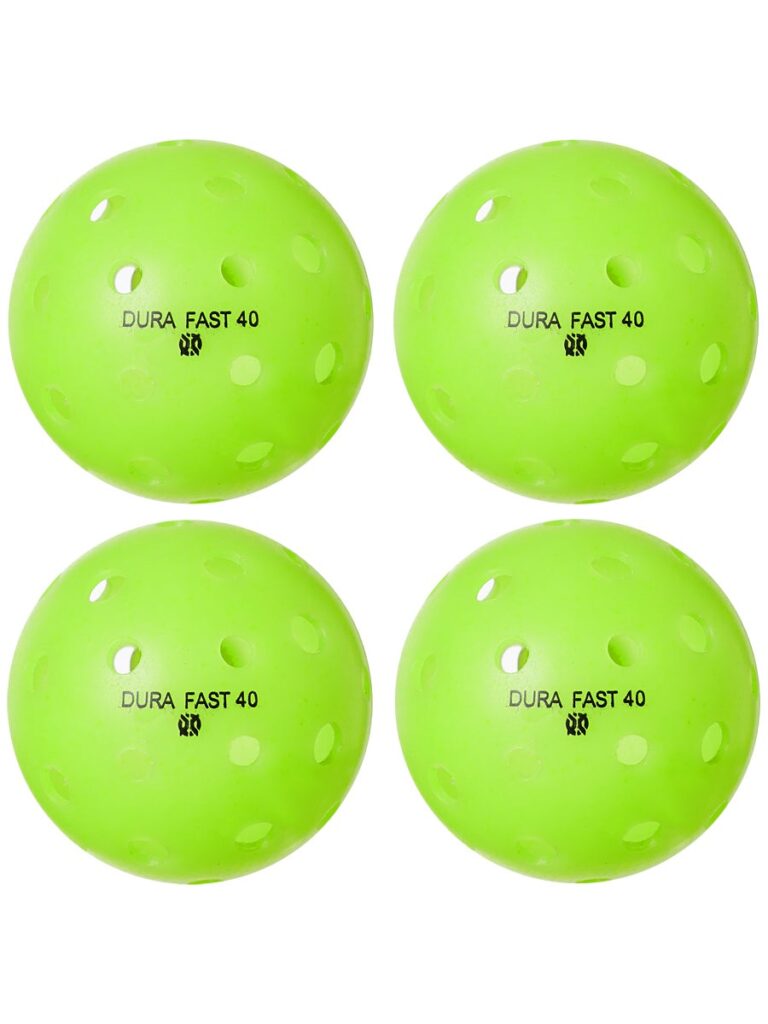 This seamless one-piece ball is played in more sanctioned Pickleball tournaments than any other. A thick plastic wall gives durability and a consistent bounce.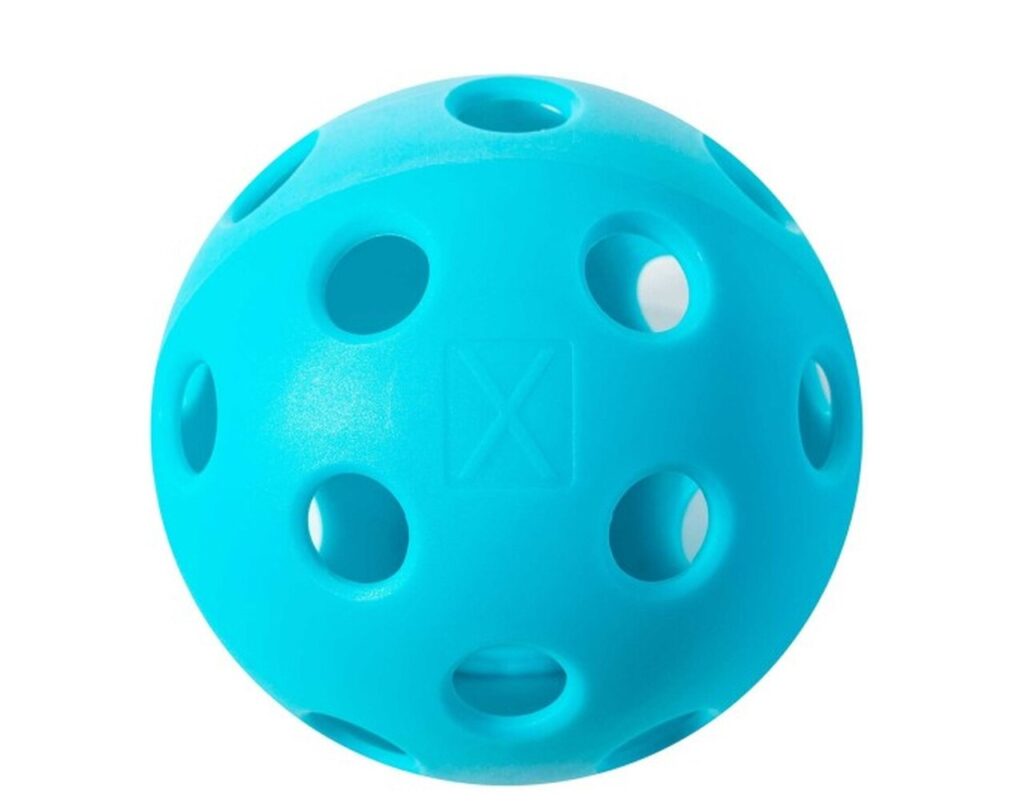 This sanctioned Pickleball has 26 precisely placed holes for improved flight and balance. The USAPA approves it for indoor tournaments.
Paddles
Paddles can range from basic to high-tech and professional-level, and from budget to an indulgence. Which you should buy depends on your level of interest. Tournament play demands a better grade of paddle than an afternoon of fun in the backyard.
To get the best Pickleball paddle for you, consider weight, grip size, and shape, selecting the one that fits your playing style best, the website Pickleball Portal advises.
Here are our choices from multiple online vendors.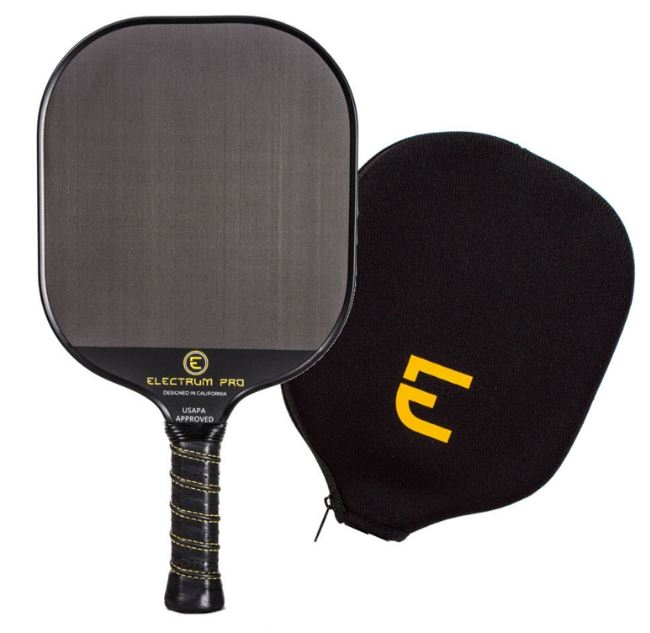 This professional-grade paddle is made from premium graphite fiber for durability as well as maximum control. Its propylene core creates a sweet spot from edge to edge.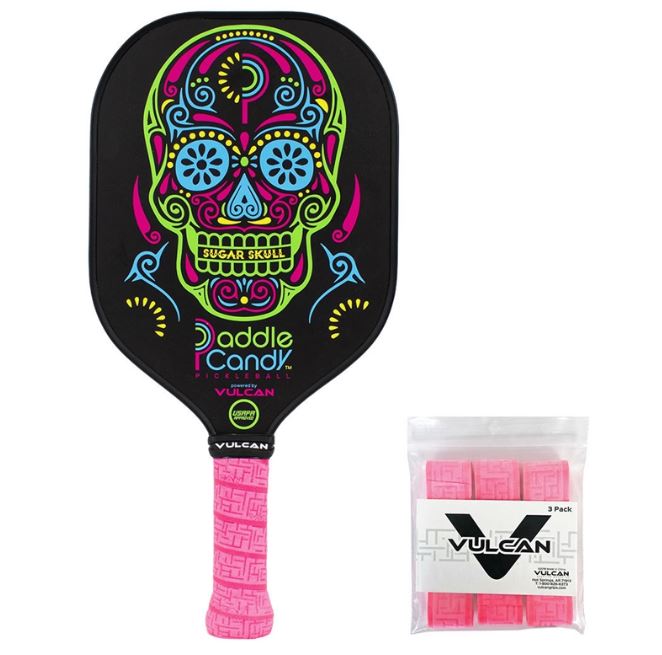 A fun design featuring sugar skull art inspired by Día de Los Muertos graces this paddle, which offers all-court playability and plenty of power.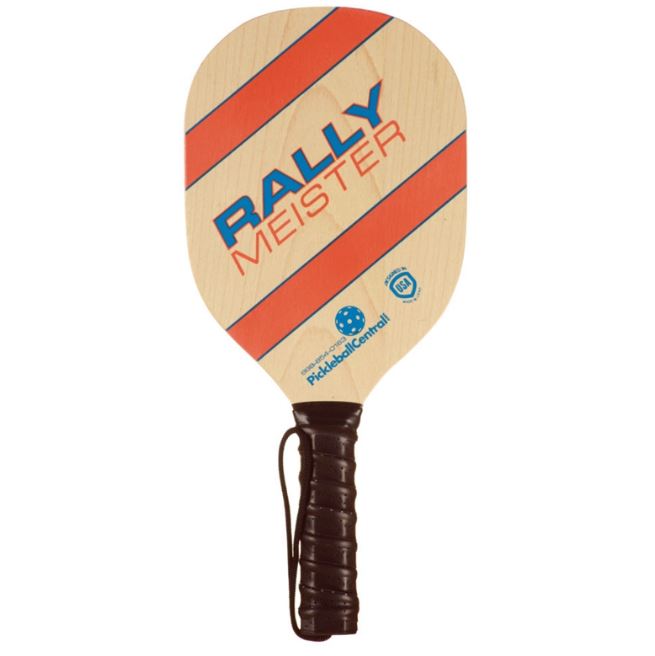 This bargain Pickleball paddle is among the lightest weight wood paddles and has a comfortable grip. Coming in at less than $15, it's perfect for the budget-conscious casual player.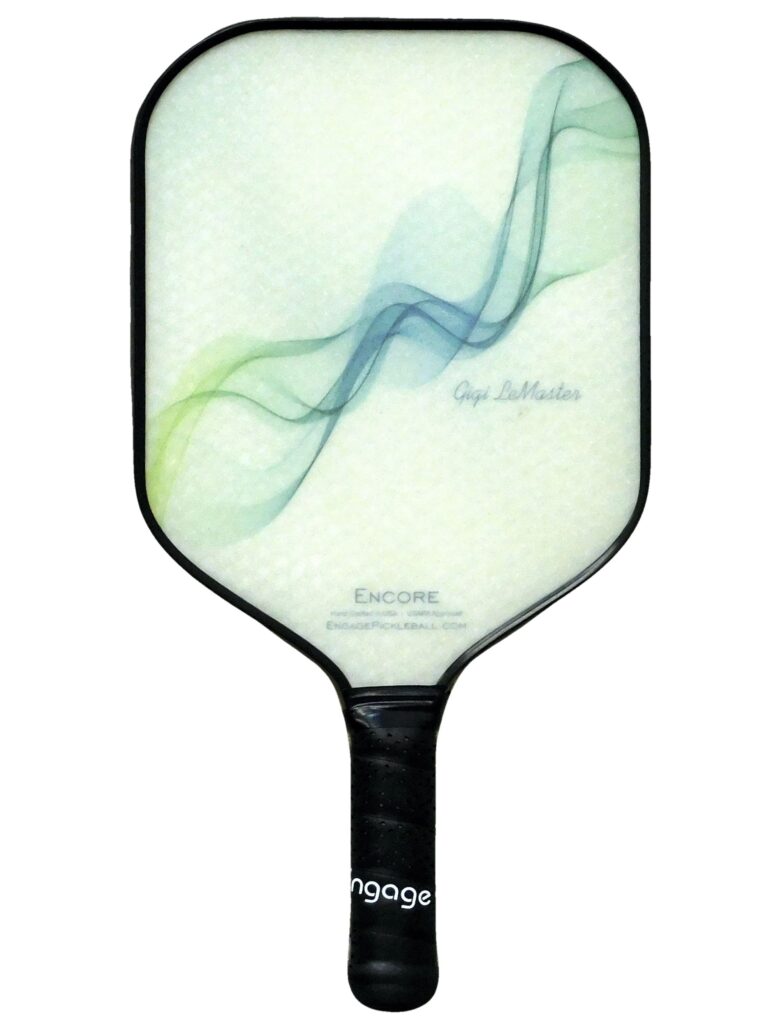 Designed in honor of "dink queen" Gigi LeMaster, this women's paddle offers ultimate power and spin.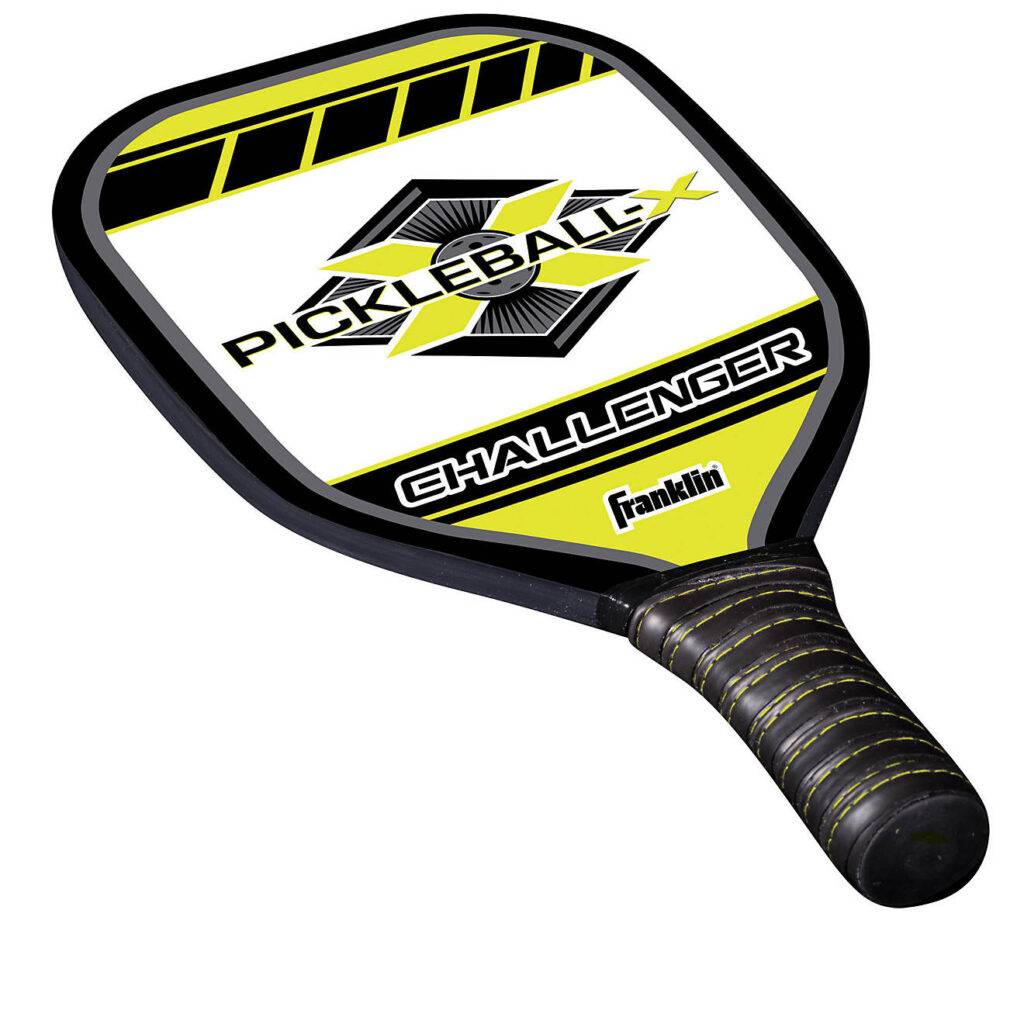 This aluminum Pickleball paddle has a comfortable grip and plenty of power. It's available at Academy Sports on their website only.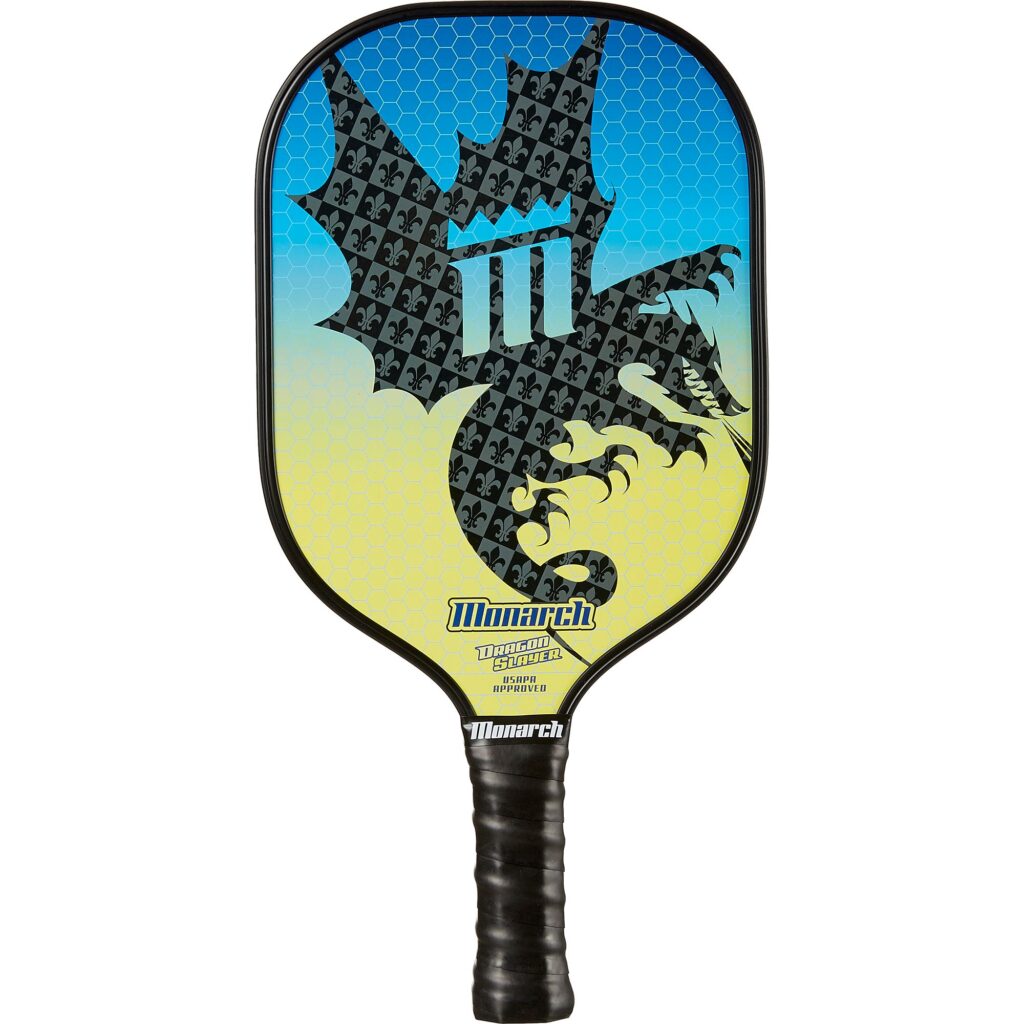 Available only at Dick's Sporting Goods, this Pickleball paddle offers eye-catching dragon graphics, a polypropylene core, and a fiberglass coat for lightweight power.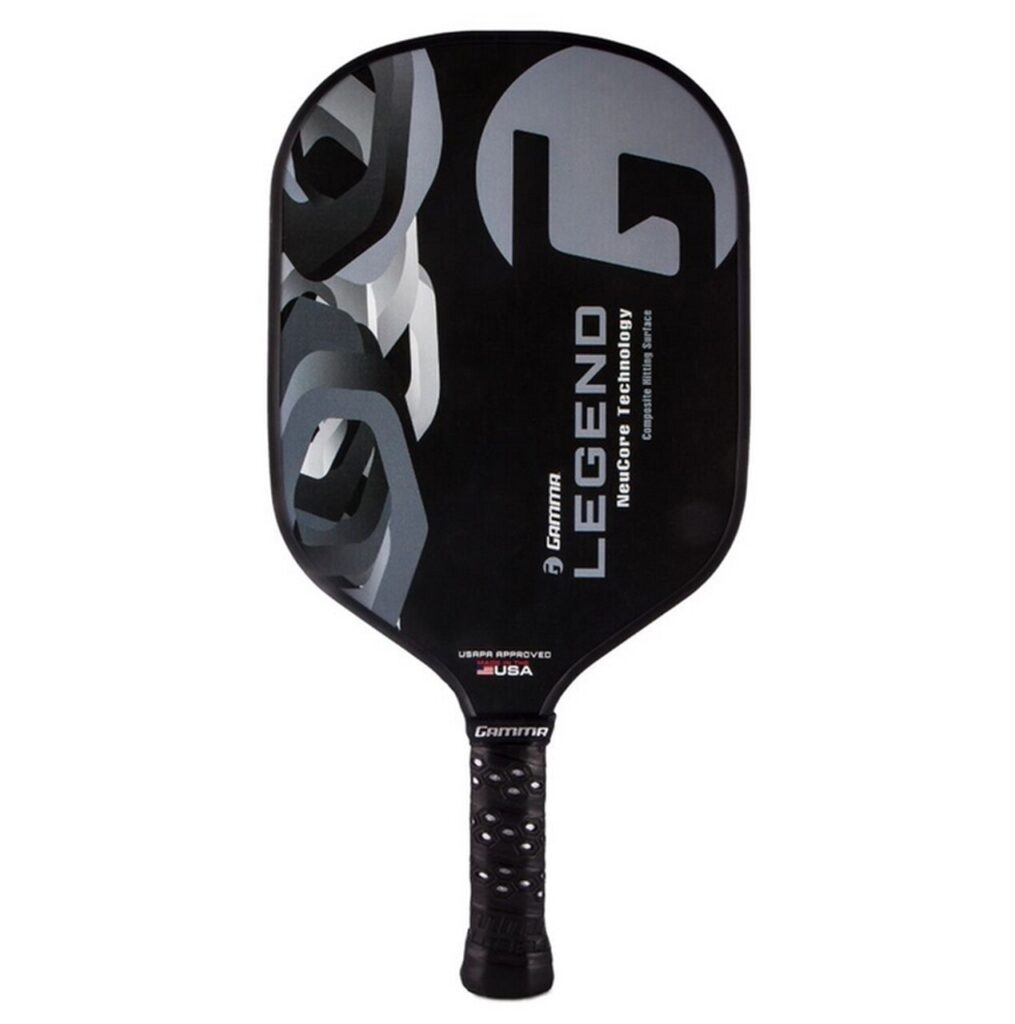 With a broad face of composite fiberglass, this paddle offers power and control and is approved for sanctioned tournament play.
Nets
Having a court at the ready makes a Pickleball match at home easy. Here are several net options.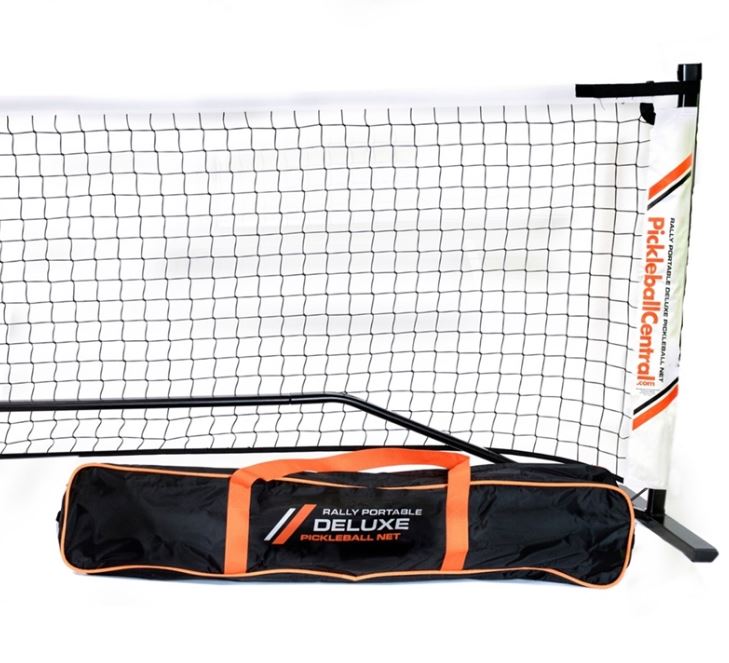 This top-of-the-line net will provide you a place for years of Pickleball fun. Its posts have legs at either end and the middle of the net for extra support.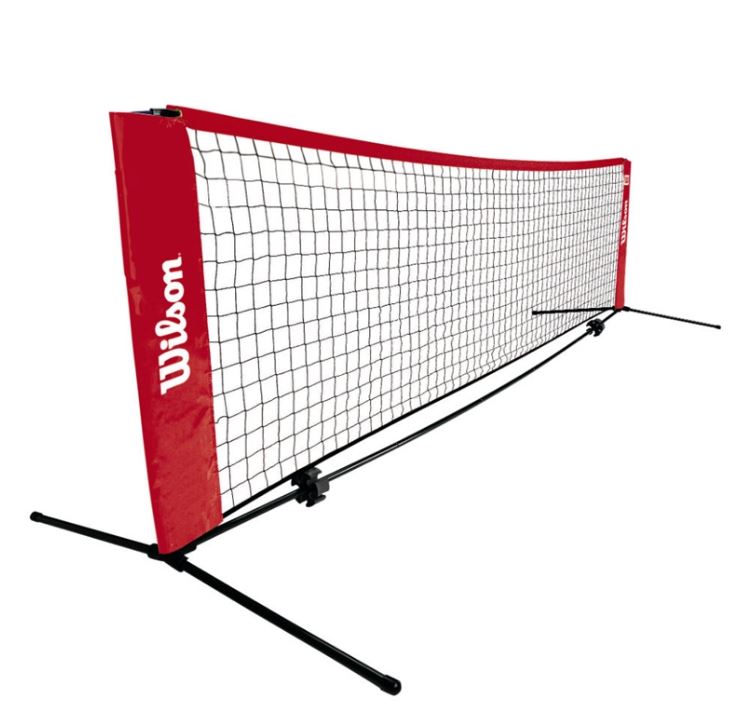 This value-priced net set is versatile for outdoor fun. Set it low, and it's ready for a Pickleball match, but it can also be raised to regulation height for badminton.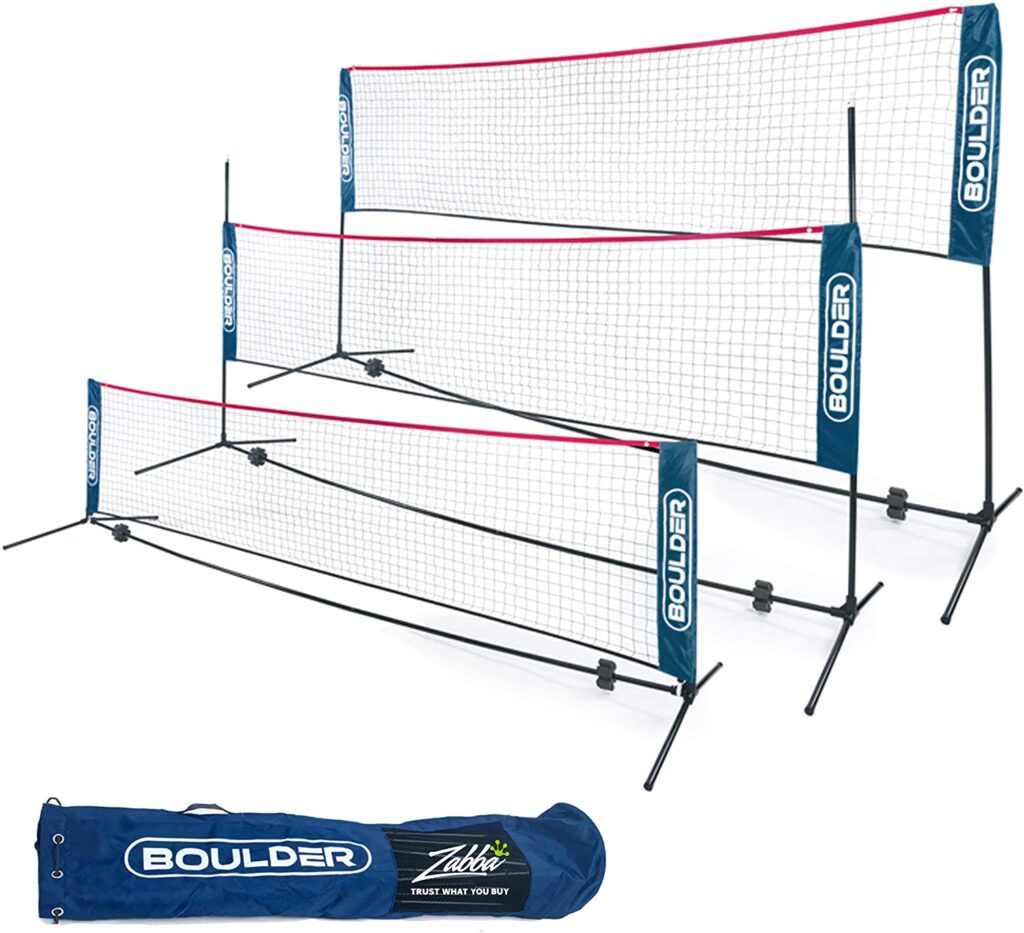 This set offers a net adjustable to heights suitable for Pickleball as well as tennis, badminton, and volleyball.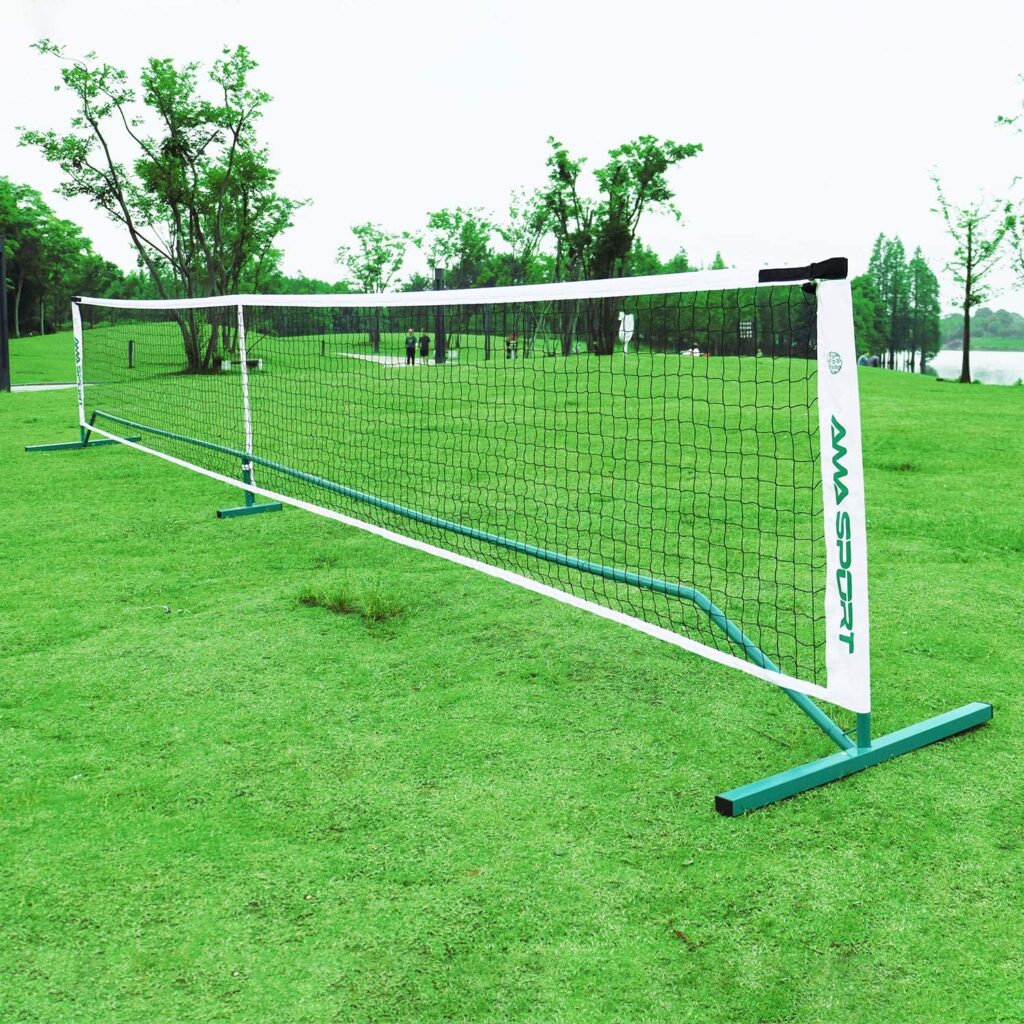 This regulation Pickleball net is weather-resistant, sturdy, and is suitable for official Pickleball tournaments. It's also easy to store and assemble.
All the extras
While shopping for Pickleball paddles and balls, you might also think about the best Pickleball accessories for you. Generally, clothing you'd wear for playing tennis would be suitable for a Pickleball tournament.
Consider fabric weight for comfort

and moisture-wicking, and look for designs that allow for ease of movement. To keep the sun out of your eyes during outdoor play, purchase a cap or visor.
Sling-style bags popular among tennis players are perfect for Pickleball, too, as are duffel bags, backpacks, or any bag you like that can hold your paddle and gear. A selection of bags are available online.
You can also show the world your love of the sport of Pickleball by wearing jewelry featuring paddles and balls.
A Short History of Pickleball
Necessity is truly the mother of invention. A weekend of bored family members had Pritchard and Bell thinking about starting up a badminton match at Pritchard's home on Bainbridge Island, Washington, in the Seattle area. They couldn't find enough badminton rackets, the USA Pickleball Association recounts, so the two improvised, with their families playing the game with ping-pong paddles and a perforated plastic ball.
As the weekend continued, the Bells and Pritchards found that the plastic ball would bounce off the asphalt, so they lowered the net to 36 inches.
The next weekend, Barney McCallum was introduced to the homemade game at Pritchard's home. Bell, McCallum, and Pritchard began to create rules for what would become Pickleball, keeping in mind their goal of a game that the whole family could play together.
In 1997, Pritchard died at age 72. Though he had served in Congress and as lieutenant governor of Washington from 1988-1996, he is best known as Pickleball's father.
What's in a Name?
Why is Pickleball called Pickleball?

There is no one clear answer.
Pritchard's wife, Joan, said the game was such a blend of other games that it reminded her of the pickle boat crew, which is rowed by oarsmen left over from other boats.
McCallum said he recalled the name coming from the Pritchards' Cocker Spaniel Pickles, who would run off with the ball.
Others say that there's truth in both claims and that the game was nameless in its early days. After the Pritchards added their dog Pickles to the family, the name Pickleball stuck.
Growth of Pickleball
Pickleball participation has increased 9.7% in the last 3 years and there are 3,301,000 total participants.

sfia.org
In 1984, the United States Amateur Pickleball Association was organized to boost Pickleball's growth and advancement on a national level. The first official Pickleball rule book was published shortly afterward.
By 1990, Pickleball had grown past being another use for ping-pong paddles. Arlen Paranto, an industrial engineer for Boeing, made the first composite Pickleball paddle, using panels used in building commercial airliners
Paranto made about 1,000 paddles with a fiberglass/honeycomb core and graphite/honeycomb core materials until the company was sold. Now Pickleball equipment is available online from multiple manufacturers, including some well-known manufacturers of tennis equipment.
By the early 2000s, Pickleball had spread across North America, with fans spreading across 50 states as well as in Canada. In 2001, the game was introduced in the Arizona Senior Olympics, drawing more than 100 players. Since then, it has been a part of senior games throughout America.
The rules of Pickleball are similar to those of tennis and badminton. USA Pickleball has the rules of the game online, as well as in instructional videos.
Serves in Pickleball are underhanded, and strokes are all at waist level or below. Serves are made diagonally into the diagonally opposite service court, and the server gets one try.
If a point is scored

, the server switches sides and then serves from the left-hand court. The side-switching continues until a fault is committed, and the first server loses the serve. In doubles, the partner then serves. Once a fault is committed by the second server, the service moves to the opposing doubles team.
In singles, the server serves from the right-hand court when the server's score is even and from the left when the score is odd.
When the Pickleball is served, it must be allowed to bounce once before returning, and it must bounce again before the serving team returns it; this being known as the two-bounce rule. After the ball has bounced once in each team's court, the ball can either be volleyed with no bounce, or it can be returned with a groundstroke after a bounce.
Points are scored only by the serving side, and games are played to 11 points with a win by 2. However, tournament matches are played to 15 or 21, with a win by 2.
The Pickleball court has a non-volley zone of seven feet on either side of the net, and it is a fault to step into or touch the non-volley zone, also known as "the kitchen," during a volley. It is not legal to be in "the kitchen" any time other than during volley.
Hitting a shot into your opponent's kitchen, a difficult shot to return, is known as a dink.
The best and easiest way to learn Pickleball's rules is to take lessons from a certified USA Pickleball instructor. USA Pickleball has information on training, leagues, and tournaments, including the National Pickleball Championship, on their website.
FAQs on Pickleball Equipment
As you consider your choices in Pickleball equipment, here are a few frequently asked questions.
Is Pickleball an Expensive Sport?
Pickleball can be as expensive as you make it. Getting a net, a couple of wooden paddles and a Pickleball can be done for less than $100, and even much less if you thrift shop or borrow from friends when trying the game for the first time. If you find you enjoy Pickleball, investing more to get the best Pickleball equipment will bring you much more fun during play.
What Features are Important in a Pickleball Paddle?
The most important feature to consider in a Pickleball paddle is your comfort in using it. A paddle that's the right weight for you will add to your enjoyment of the game, as will a comfortable grip. If you are trying the game for the first time, start with a basic wooden paddle. As you build your Pickleball skills, you may want to experiment with paddles made from other materials such as graphite and aluminum.
What Kinds of Pickleballs are Best?
The important factor in purchasing Pickleballs is whether you are buying them for use indoors or out. Having the right type of Pickleball for where you are playing is important, as you will get more bounce outdoors from an outdoor ball. You'll also want to make sure you purchased enough of them so you will have spares. Inevitably, one will be lost in landscaping during a spirited match!
Conclusion
The best pickleball equipment can add enjoyment to your life as well as to your game.
With Pickleball's growing legion of fans has come more choices of Pickleball equipment online. We hope this roundup of the best places to buy Pickleball equipment will help you find the best Pickleball equipment for tournaments and fun with family and friends.