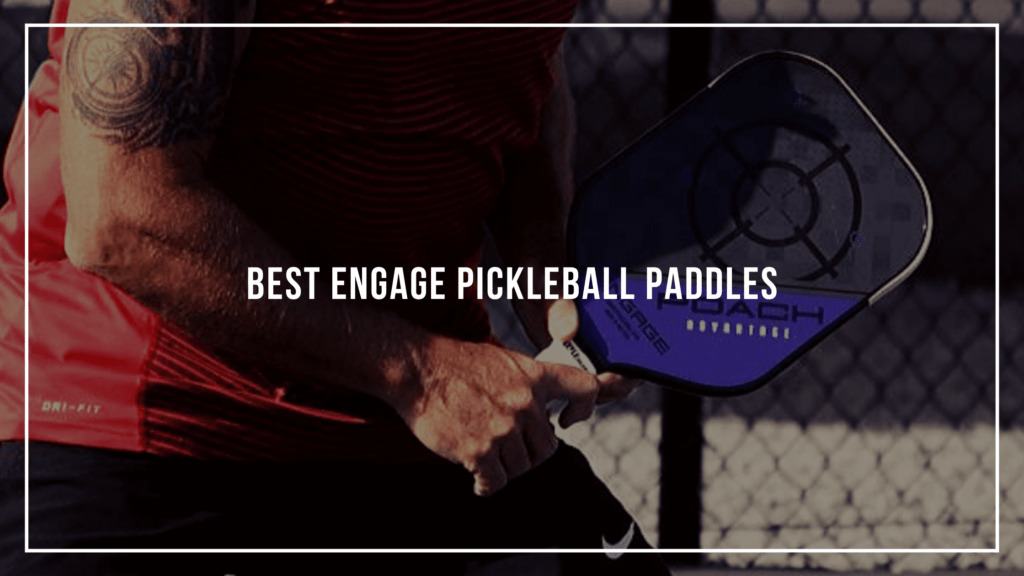 So, you want to start playing pickleball? Awesome, pickleball is such a great sport! It keeps you fit, it's fun, and it helps you make new friends! However, do you find that when you start shopping around for the best champion pickleball paddles, the sheer number of options is overwhelming for you?
That's where I come in. In today's guide, I've put together the top 4 best Engage pickleball paddles. There are many Engage pickleball paddles out there, which can make it confusing on where to start if you're looking to purchase one. Don't worry though, we've got you covered. All of these paddles are great options, you don't have to worry about making the wrong choice.
The Best Engage Pickleball Paddles – Reviewed
Here are our top picks from some of the best engage pickleball paddles out there in no particular order.
The Engage Poach Advantage pickleball paddle contains the maximum amount of roughness that is allowed on the paddle under USAPA guidelines. It has a six-layer proprietary face that was designed with gripping the ball in mind. This face texture to "grips the ball", giving you more control when returning the ball and when you want to add spin the ball. Engage upped their game even more by combining the Poach Advantage's paddle face with their Variable Release Technology. The Variable Release technology was created to provide maximum power and deflection when swinging. On the other hand the this will allow the paddle to hold the ball for longer when you swing slow.
The paddle also includes Engage's ControlPro 'Black' core technology. This technology is essentially chemical changes that the company made to the paddles core during production. This chemical change improves the balance and playability within the paddle.
The Poach Advantage paddle weighs between 7.5 and 8.3 ounces. It measures 16″ long and has an 8″ wide paddle face.
Things We Like
Available in multiple colors
Six-layer paddle face
Great amount of balance
Things We Don't
There are some complaints of the grip tape being loose or loosening easily
Next on the list is the Engage Encore Pro pickleball paddle. This paddle is a mid-weight paddle, it weighs 7.8-8.3 ounces, about the same weight as the paddle listed previously. What makes this paddle great is its large sweet spot. In fact, this paddle has the largest sweet spot in the encore line. This paddle was made to enhance the paddle to ball contact, it also maximizes the time that the ball is touching the paddle. This paddle has specialized skin on its face, it's a rough texture and it really maximizes the spin that you apply to your shots. With that being said, if you're looking for a pickleball paddle that specifically enhances spin on the pickleball ball then I highly recommend this paddle.
The paddle is very durable and holds up well for daily use. The grip is comfortable so it's easy to play for long periods of time without having to worry about hand fatigue. The paddle is excellently balanced. I would like to mention that some players have reported that the paddle is too heavy for them. I would really recommend you take this into account if you consider purchasing this paddle.
Things We Like
Responsive
Great spin control
Cheaper than other options on this list
Things We Don't
May be too powerful for beginners
The Engage Encore 6.0 pickleball paddle is the updated version of the Encore Composite pickleball paddle. The 6.0 is part of Engage's brand new lineup of 'Thick Core' paddles. These paddles are defined by their unique ability that combines a large sweet spot with unrivaled power.
This paddle is 15.5″ long, 8.125″ wide, and has a grip that measures 4 3/4″, and the paddle is available in both light and middleweight brackets. The lightweight paddle weighs between 7.5 and 7.8 ounces. The middleweight paddle weighs between 7.9 and 8.3 ounces. The 6.0 paddle is USAPA approved.
Overall, we can't recommend this paddle enough. It includes all of the latest paddle technology from Engage, which makes it a wonderful paddle for beginners and even pro players.
Things We Like
Great for beginners and pros
Paddle grows with you
Comes in different weight classes
Things We Don't
Power not as great as other paddles
The Engage Trident pickleball paddle is one of the latest paddles that engage has created. It has a new skin technology made by Engage called GripTEK. The paddle is 15.5″ long, 8.125″ wide, and has a grip that measures 4 1/4″. The paddle weighs between 7.7 and 8.1 ounces which makes it a little heavier than other Engage paddles. Another thing I would like to mention is the trident paddle is USAPA approved.
Let's get back to the GripTEK skin. It features five layers of composite material which increases the texture and durability of the surface. The face of this paddle is rougher in comparison to a normal composite face, but this isn't a bad thing this ensures that you get better accuracy. If you seeking a paddle that will offer you significant power, you may want to look at other options. I really recommend this paddle for those who do finesse shots and play close to the net.
Things We Like
Very responsive
Decently sized sweet spot
Contains composite skin that is not in a lot of other paddles
Things We Don't
May not be powerful enough for some players
Wrap Up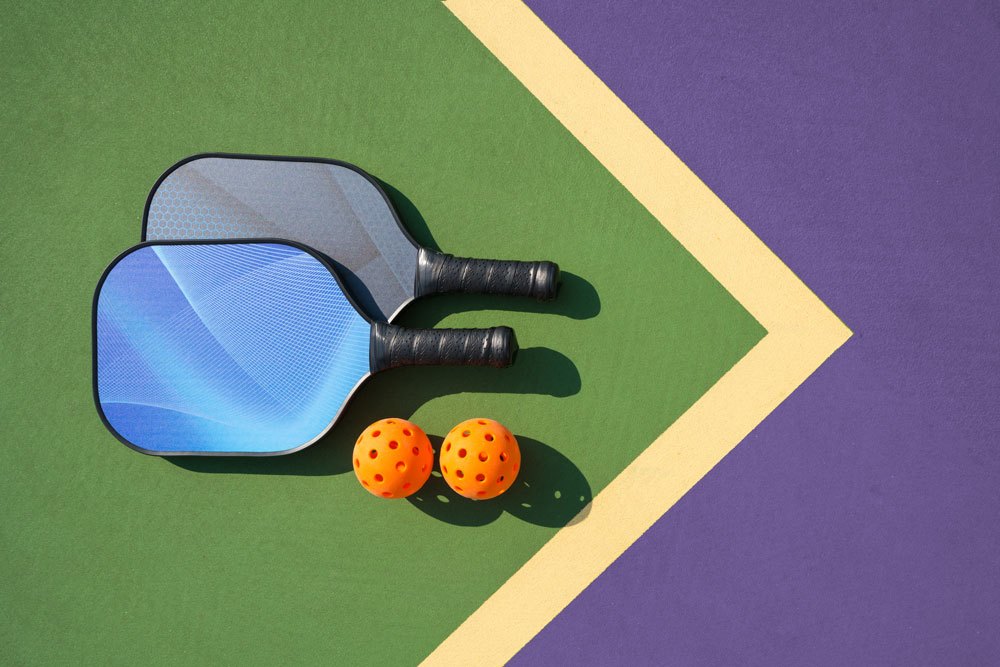 Of course, you might be wondering what our top pick would be. Again, don't get me wrong all of the options listed are great choices but I do feel that there is one model that stands slightly above the rest. Our top pick would have to go to the Engage Encore 6.0 Pickleball Paddle.
If you've found the information in this article useful and you're ready to buy the best champion pickleball paddle, you can find it here.
Looking for more? Here are some other articles I put together:
Learn: About Pickleball, Why is it Called Pickleball?, Basic Pickleball Rules, Pickleball Court Dimensions, What is Pickleball?, Pickleball Singles vs Doubles – Strategies and Rules, Pickleball Strategy – Advanced, and What is the Most Aggressive Shot in Pickleball!
Equipment: What Type of Pickleball Paddle is Best?, Best Pickleball Shoes, Learn More About Pickleball Equipment and Where to Buy It, Best Pickleball Clothes for Men and Women, Best Pickleball Accessories And Must-Have Gear, and Best Pickleball Paddle.