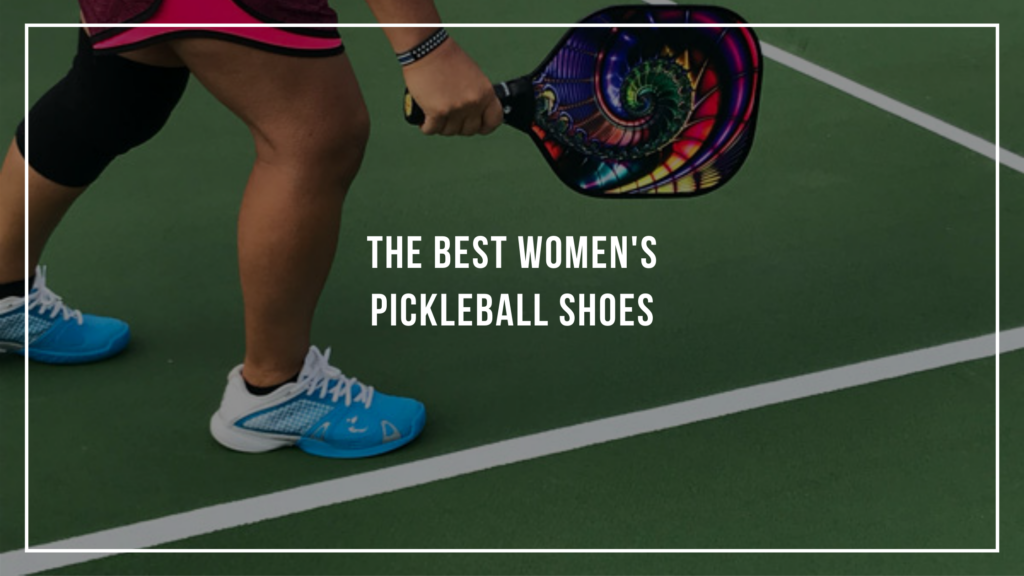 Do you want to try a new sport or physical activity? Before your first game, you should look for women's pickleball shoes so that you can support and protect your feet. Keep reading to learn more about the best women's pickleball shoes.
If you're looking for a complete beginner's guide to pickleball check out: Pickleball Strategy: Complete Beginners Guide

!
Best Women's Pickleball Shoes
While you may not find a ton of specific women's pickleball shoes, there are quite a few options you can wear on the court. Consider a few options when deciding on the best women's pickleball shoes.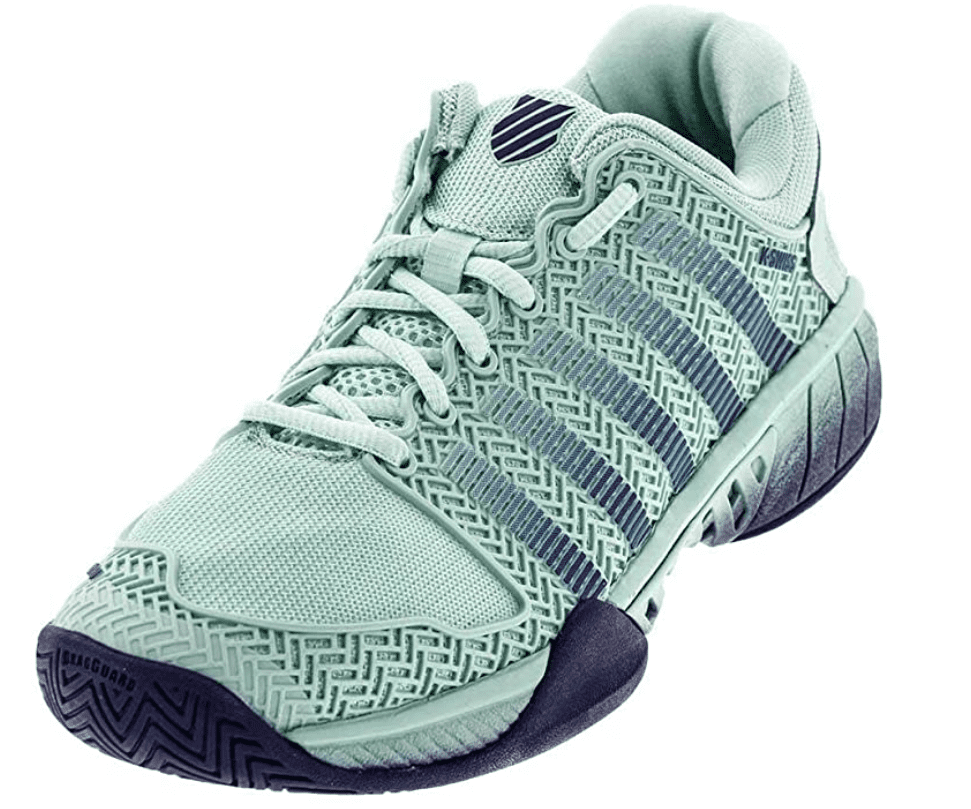 The K-Swiss Women's Hypercourt Express Tennis Shoe has a rubber sole and a 100 percent synthetic upper. It features a textile collar lining to help protect your ankle when you wear the shoes.
You can tighten the lace closure to secure the shoes so that you can easily move on the pickleball court. The rubber outsole is sturdy and can support you as you run and jump while playing pickleball.
These shoes also feature a molded ortholite sockliner to help support your feet. You can move quickly and easily, and the shoes will respond well.
The tennis shoe comes in a variety of sizes and colors, so you can find a pair that works for you. While they're not the cheapest, they offer great value.
Pros
Good support for your feet
Easy to lace tightly for a custom fit
Comfortable to wear for long games
Strong tread that will last a long time
Doesn't require time to break in
Cons
Heel can slip and make you feel unstable
Doesn't always fit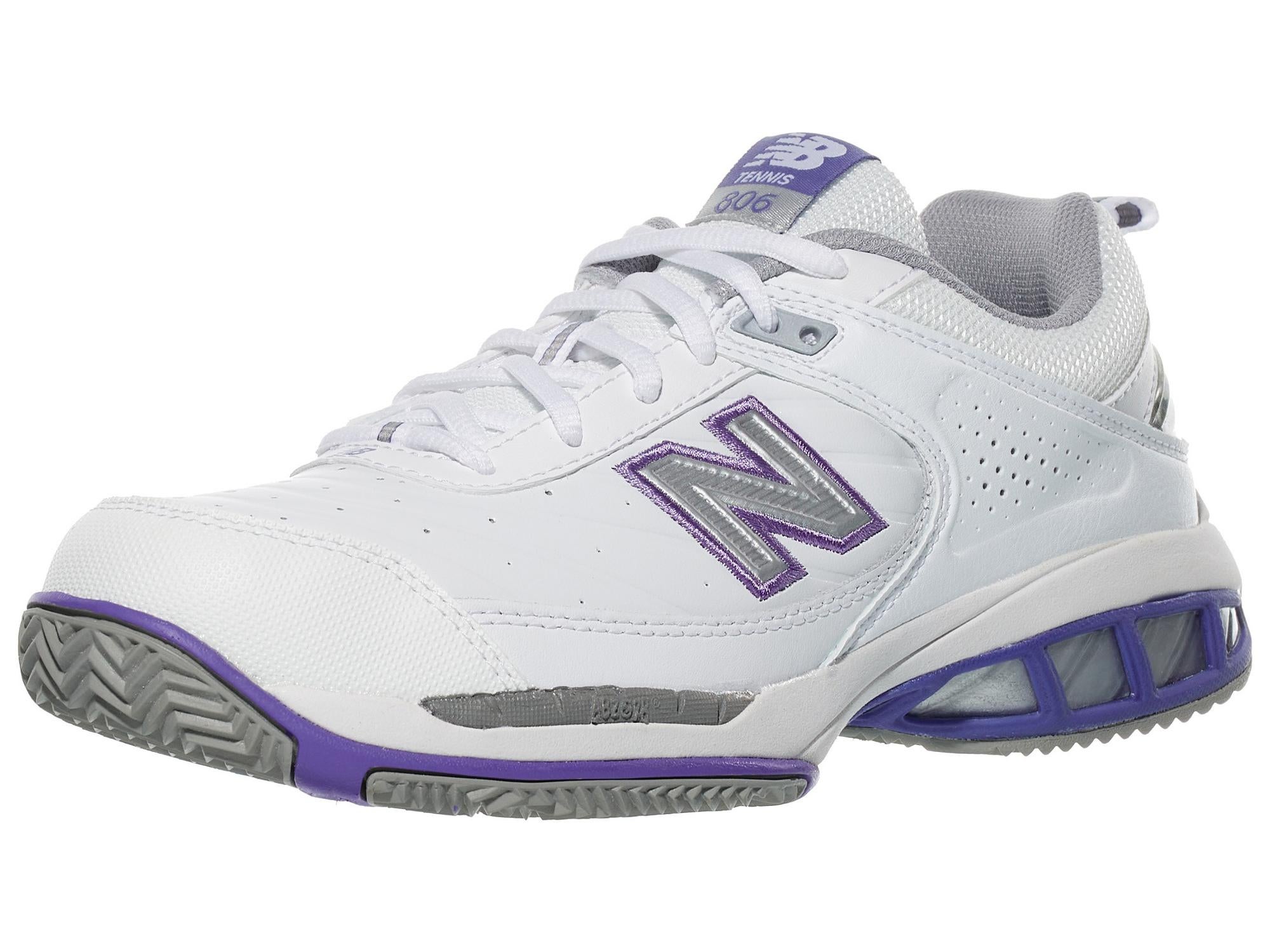 Another great option to consider for pickleball is the New Balance Women's 806 V1 Tennis Shoe. It uses both leather and synthetic materials to create a comfortable, well-cushioned shoe.
The shoes have a rubber sole, which is great for a pickleball court. They also have a lightning dry liner that can keep your feet comfortable. The shoes provide stability and support when playing, so it's great for moving around.
They're also slip-resistant, so you don't have to worry about sliding around on wet floors. If you need a shoe for on and off the pickleball court, these are a good option.
You can choose from a couple of different colors. The shoes come in different sizes, including narrow, regular, and wide.
Pros
They support your feet for added protection
Work well for general use and can last long
Get a good grip for pickleball
Great for people with wide feet
Can help support flat arches
Cons
Shoes run narrow and short
Toe box is very small and tight
Another from New Balance, the Women's 896 V2 Hard Court Tennis Shoe is a great option for women playing pickleball. The shoes feature a rubber sole to help provide support and traction on the court.
You also get a light midsole and a removable insert, so you can customize the fit. The shoes have a synthetic/mesh upper, making them breathable and great to wear for long games.
These shoes can help you feel comfortable, and they can help you move fast. The Endurance engineered outsole helps reduce weight when you don't need it.
You can choose from whole and half sizes as well as regular, wide, and extra-wide. The shoes also come in a variety of colors so that you can show off your personality.
Pros
Comfortable to wear for a game
Fit well out of the box
Works great for outdoor pickleball
Great for people with wide feet
Suitable for flat arches
Cons
Doesn't fit true to size
Doesn't have much cushioning to protect your feet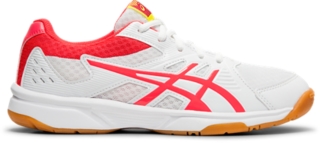 The ASICS Women's Upcourt 3 Volleyball Shoes are excellent for pickleball. They use a rubber sole to help with traction and movement on the court. These shoes also have a synthetic and mesh upper that can keep your feet from overheating.
You also get a removable sockliner, so you can customize the fit or replace it with a medical orthotic. Then, you can get the support and cushioning you need. The shoes also have a comfortable midsole that can help with rebounds.
They weigh a little more than a pound, but they're not too heavy for playing. You can use them for indoor pickleball.
These shoes come in whole and half sizes, and you can choose a few different colors. They're also non-marking, so they won't leave streaks on floors.
Pros
Works well for playing pickleball
Can keep knees from aching during play
Can customize with more or less arch support
Protects your ankle during sideways movements
Feel comfortable on your feet
Cons
Sizing is a bit big
Can scuff easily
The Mizuno Women's Wave Lightning Z3 Volleyball shoe is another great option for pickleball. They have a low-top shaft from the arch, and they use all synthetic materials. These shoes have a synthetic sole, and it's non-marking.
You can use the parallel wave plate to help with lateral stability. That way, you can move quickly around the court and feel comfortable.
The shoes also have room for ankle braces, so you can make sure your ankles stay safe. They're lightweight and great for practice and games.
You can choose from a few colors, and the shoes come in whole and half sizes. They have a wide price range, so they may be more or less expensive depending on the size and color.
Pros
Has a great grip on the court
Can support jumps
Good cushioning for your feet
Very durable
Fits well out of the box
Cons
Shoes run a bit narrow
Doesn't have the best arch support
What to Look for in Women's Pickleball Shoes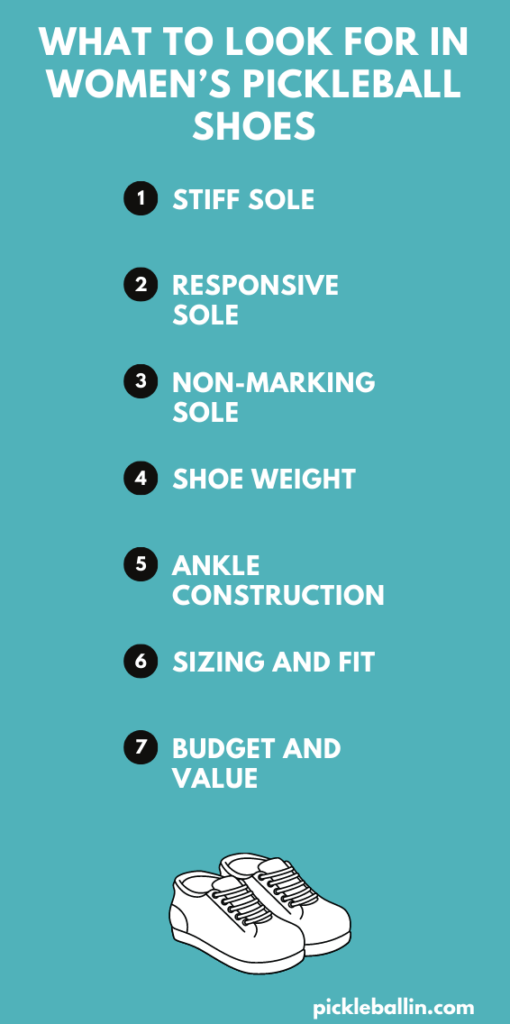 As you shop for the best women's pickleball shoes, you should consider a few factors. Of course, everyone will have different needs based on their feet. But you will need some features to help you play pickleball.
Stiff Sole
Your pickleball shoes need a stiff sole that can support you as you jump and run. Those constant, quick movements can stress your knees and feet if you don't have much support from your shoes.
Look for shoes with a stiff, thick sole. Ideally, you would choose a rubber sole, but some synthetic materials can work. When trying shoes, always try jumping up and down and running if you can.
Responsive Sole
You should also look for a responsive sole to help you move quickly. Pickleball can be fast-paced, so you need shoes that can help you react fast. If the ball of your foot has a light, responsive sole, you can move more easily.
A light sole will also help you switch directions in a game, which can happen often. You can test shoes for that by doing a quick turn when trying a new pair before you buy.
Non-Marking Sole
Another essential feature of women's court shoes for pickleball is a non-marking sole. This is especially important if you plan to play pickleball inside. Some courts may not let you play if you don't have a non-marking sole.
Without one, you could leave streaks on the court, and that can make it look bad. Always make sure that you choose non-marking soles for your pickleball shoes. That way, you can play when and where you like.
Shoe Weight
You should also look at how heavy a pair of shoes is. While you can't choose a smaller shoe to reduce weight, you can compare shoes of the same size. A volleyball shoe is a great option if you want something lighter to help you move faster.
On the other hand, a heavy shoe can offer more support to your feet. Consider what you want to prioritize, such as support or motion. You can even have multiple pairs on hand to use when you want to enjoy each pair's benefits.
Ankle Construction
Whether you're prone to injuries or not, you should look for good ankle construction. Twisted and sprained ankles can happen in pickleball, so it's important to protect that area.
You don't need high-top shoes, but you should choose a pair to keep your ankles from rolling or twisting. That way, you can reduce the chances of experiencing an injury on the court.
Sizing and Fit
You may need to try a few different sizes to find one that fits your feet. And unfortunately, some shoe brands have different size charts, so your main size may not be universal. However, you need to find the right size of shoes for your feet.
You shouldn't have to stuff your feet in or feel like your toes don't have room. On the other hand, you don't want too much extra space around your toes or heel. If you can, walk and move in the shoes when you try them so that you can figure out if they will work well.
Budget and Value
When shopping for pickleball shoes, you also have to consider pricing. Some shoes can cost more than double other shoes. However, the most expensive pair isn't always the best option.
Consider how much you can afford as well as how often you'll use the shoes. Many pickleball shoes can work well for daily wear, but if you plan to do that, you will need a sturdier pair than if you only wore them for pickleball.
FAQ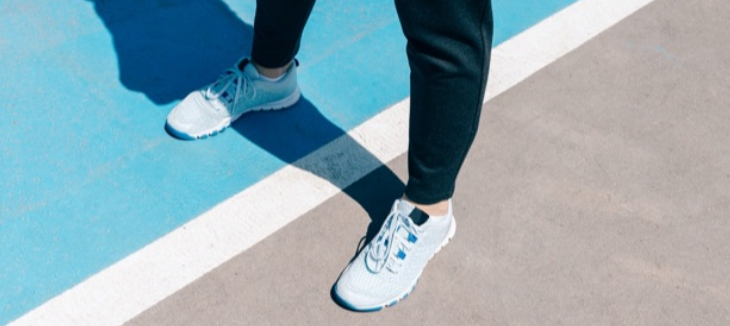 You may still have some questions about the best pickleball shoes for women. Before you buy your next pair, consider a few things people ask about the shoes.
Are Pickleball Shoes Different From Tennis Shoes or Volleyball Shoes?
Pickleball shoes are very similar to tennis shoes and volleyball shoes. You may have noticed that a lot of pickleball shoes are actually tennis shoes or volleyball shoes.
All three types of shoes have a sole with good traction and that can support lateral movements. A lot of shoes in this category also protect your ankles to help prevent injuries.
The biggest factor to consider is if you'll be playing pickleball inside or outside. Some sports, like volleyball, are mainly indoors. But if you want to play pickleball outside, you'll need shoes that are a bit heavier and more durable.
How Long Do Pickleball Shoes Last?
The lifespan of your pickleball shoes will depend on a few factors. First, you have to consider the quality and construction. But you also have to think about how often you wear the shoes and if you ever wear them outside.
You should also consider how old your shoes are and how you take care of them. If you see significant signs of wear, it might be time to replace the shoes.
Where Can You Buy Pickleball Shoes?
You can buy pickleball shoes online or at a local shoe store. If you want even more expert help, you can go to a pickleball or athletic shoe store. The store should have someone who can help you find the best women's pickleball shoes.
Choose Your Shoes
The best women's pickleball shoes should fit well and be comfortable. However, you also have to consider if they will leave marks on the court and how they will support your ankles. You need to move quickly and change directions often in pickleball, so your shoes should support that.
The K-Swiss shoes are an excellent choice for most women wanting to play pickleball. They're comfortable, durable, and have good tread. That means you can get through a long game without any pain or discomfort.
These shoes have all of the features you need when playing pickleball indoors or outdoors. That way, you don't need to have different pairs for each type of court.
If that model is out of your price range, consider the ASICS Women's Upcourt 3 Volleyball Shoe. It has a comfortable design and is an excellent shoe for the money.
Don't be afraid to try a few different pairs, even of the same shoe. That way, you can go into every pickleball game feeling prepared and ready to go.
Are you ready to buy the K-Swiss Women's Hypercourt Express Tennis Shoe? Buy them now!
Looking for more? Feel free to check out some of our other guides:
Learn: About Pickleball

, Why is it Called Pickleball?

, Pickleball Rules

, Pickleball Court Dimensions

, What is Pickleball?

, Pickleball Singles vs Doubles – Strategies and Rules

, Indoor vs Outdoor – What's the Difference?, and How to Play Pickleball Singles-Skinny Singles!
Equipment: What Type of Pickleball Paddle is Best?

, Best Pickleball Shoes

, Learn More About Pickleball Equipment and Where to Buy It

, Best Pickleball Clothes for Men and Women

, Best Pickleball Accessories And Must-Have Gear

, and Best Pickleball Paddle

.
Play: How Can I Find Pickleball Courts Near Me