Pickleball: it's a mishmash of other racquet sports with a funny name. Along the way, it's become one of the most popular sports in America. Since its introduction in 1965, Pickleball has endured, both for people just wanting a friendly game and for those who embrace competition.
Pickleball doesn't take long to understand and is highly addictive. On a clear day with minimal wind, playing a game of Pickleball doubles is a wonderful social activity.
If you want to play this exciting combination of tennis, table tennis, and badminton, you need to have the right equipment.
Your racquet is the most crucial element of your Pickleball game, next to your attitude and drive. These are the best Pickleball brands on the market.
If you're looking for a complete beginner's guide check out: Pickleball Strategy: Complete Beginners Guide

!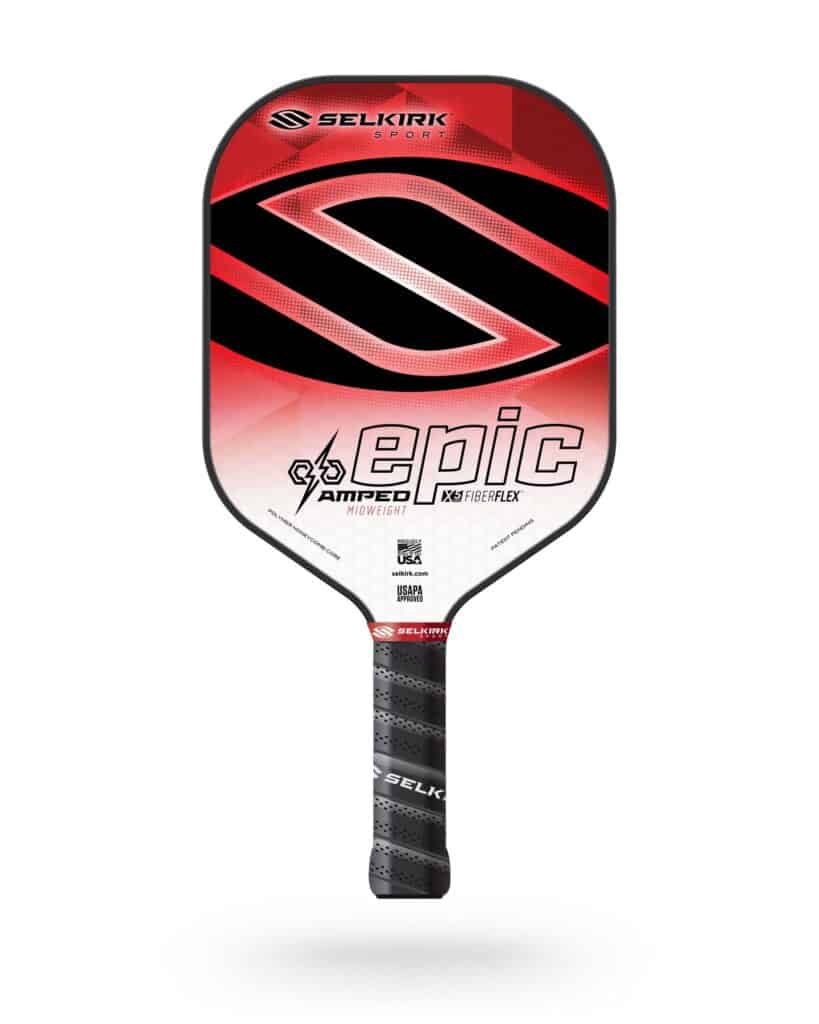 You can get a lot of mileage out of using Selkirk paddles. They make paddles with plenty of great performance. The design can help with your shots and leave your competition stumbling.
The wide surface area and long handle of Selkirk paddles can give you a great advantage on the court. Arguably, the best part of Selkirk paddles is the FiberFlex face. This helps make your shots even stronger.
The different designs of Selkirk paddles are also quite enticing. These are some of the colors available for their paddles:
Sapphire
Amethyst Purple
Selkirk Red
If you're looking for a beautiful Pickleball paddle with incredible detail, check out Selkirk's products. This brand has earned a reputation for paddle excellence, and this is one of their best models yet.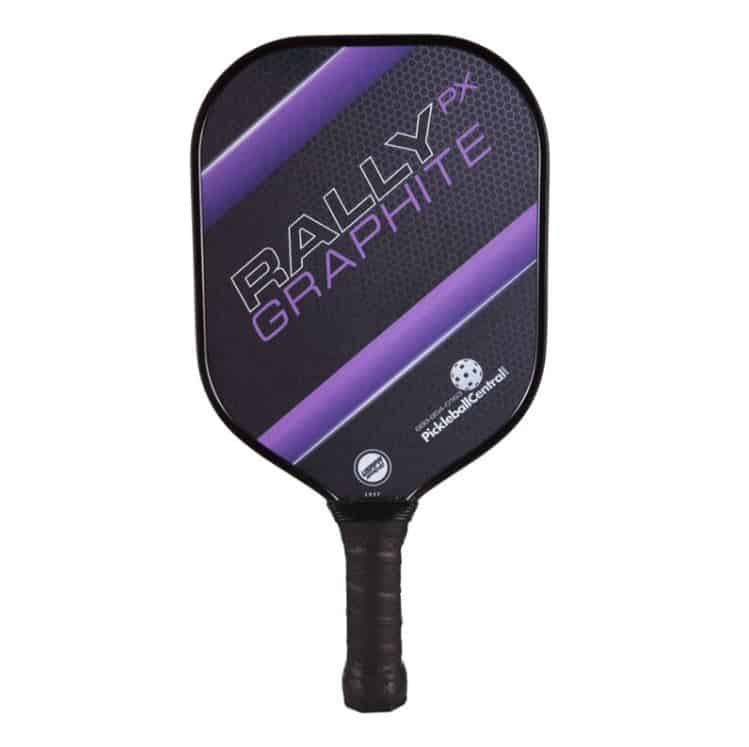 Pickleball paddle materials can vary. If you're having trouble finding the right paddle, it might be because the material is lacking. Have you considered getting one made of graphite?
PickleballCentral makes some great pickleball paddles. The Graphite Pickleball Paddle, with its graphite carbon face, has a strength that Pickleball players adore. It's a sturdy racket but also not too heavy.
You can deliver some strong serves and rapid returns without getting your paddle banged-up. Meanwhile, you can keep yourself from the bodily strain with its lightweight design.
Check out other PickleballCentral paddles and see just how much your game improves. The Rally PX Graphite Pickleball and Rally Tyro 2 Pro Paddles are also finely engineered. Playing Pickleball is all about being able to control the ball, and these paddles are designed for maximum control.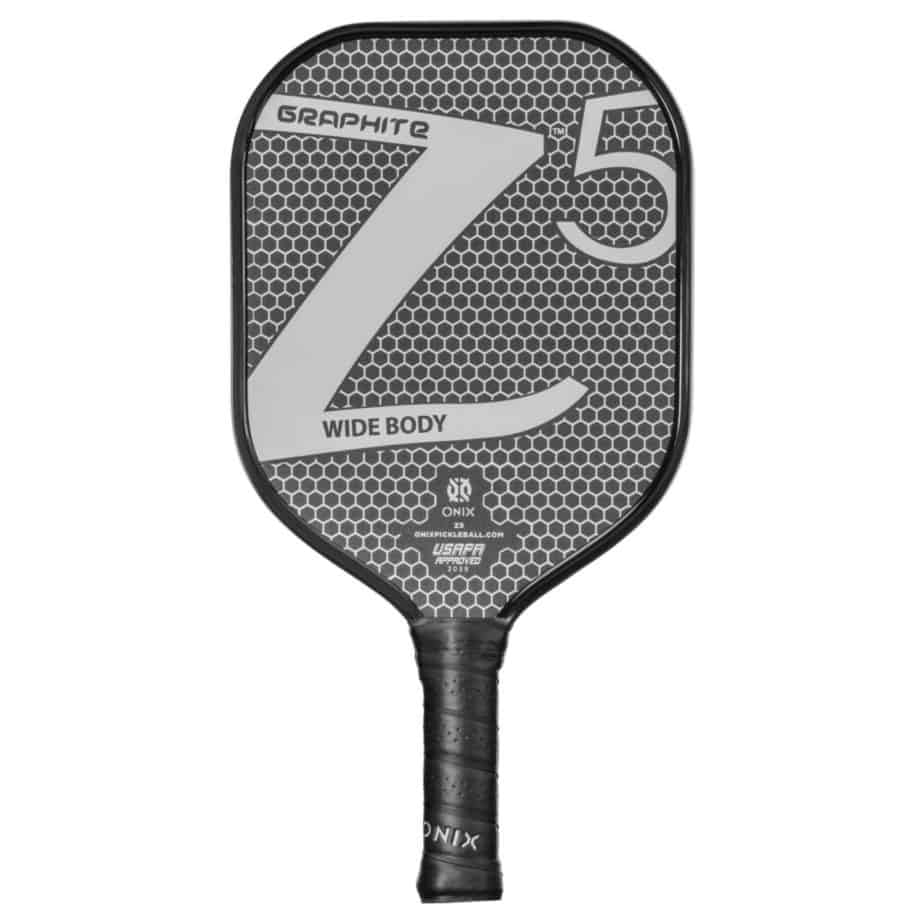 ONIX has some excellent Pickleball paddles. They might seem a little soft, but they nonetheless go hard. The cushion comfort grip means your hand can stay primed as you get ready for whatever your opponent delivers.
This is another brand with a rainbow of paddle choices. For instance, you can get your ONIX paddle in:
Blue
Green
Mod Blue
Mod Green
Orange
Red
Yellow
There are several other colors offered, as well.
These are some of the best Pickleball paddles for people transitioning from tennis. Their handles mimic that of a tennis racquet. The honeycomb core face should also remind you of playing tennis.
With these Pickleball paddles, you can be a force in this sport. Even if you're new to Pickleball, you can look like a total pro.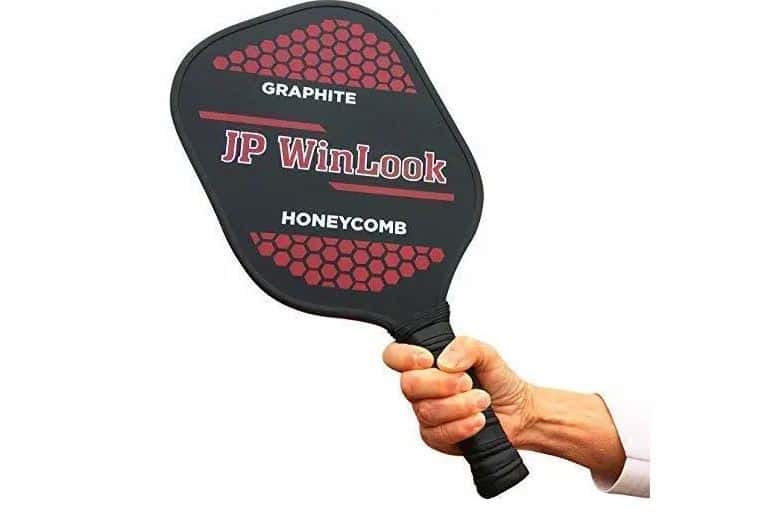 If you have a significant other or friend you want to play Pickleball with, check out JP WinLook products. Specifically, they have a great matching set. It comes with three balls and an attractive carrying case. However, there's no denying the best part: its two racquets.
These two racquets have graphite carbon fiber faces. There's the strong but comfortable grip you want from a paddle as well as a lengthier handle. They can deliver and withstand serious shots like the best paddles should.
The non-slip handle gives users a firm grasp while also absorbing sweat you might accumulate. Whether you're playing in an air-conditioned room or under the hot sun, you can perform well with their paddles.
JP WinLook PickleBall products are a great purchase for anyone who loves Pickleball or is getting into the game. It's got all you need to get ready for a great Pickleball experience.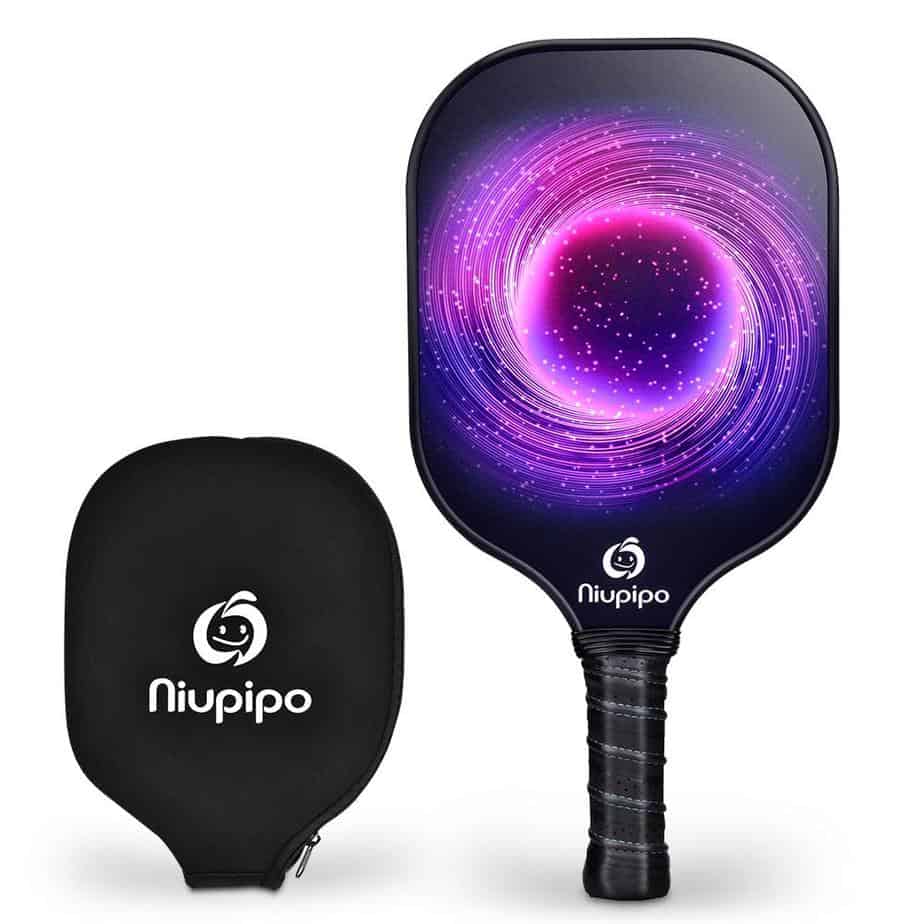 These Pickleball paddles are so smooth that it'll take all of your self-control to not immediately rub your hand across their surfaces. Niupipo products like their Wood Pickleball Paddles are hardy devices ready for your guidance.
Niupipo uses strong material like basswood which's great for knocking back the plastic pickleballs. There's also lots of surface area on their paddle's faces, and their grips are also very sturdy, yet comfortable. 
Beginning players should try Niupipo Wood Pickleball Paddles. In your order, you'll get:
Four paddles, two red, two orange
Carrying case
Six balls
Niupipo pickleball paddles are beautiful creations that'd be great for any Pickleball player.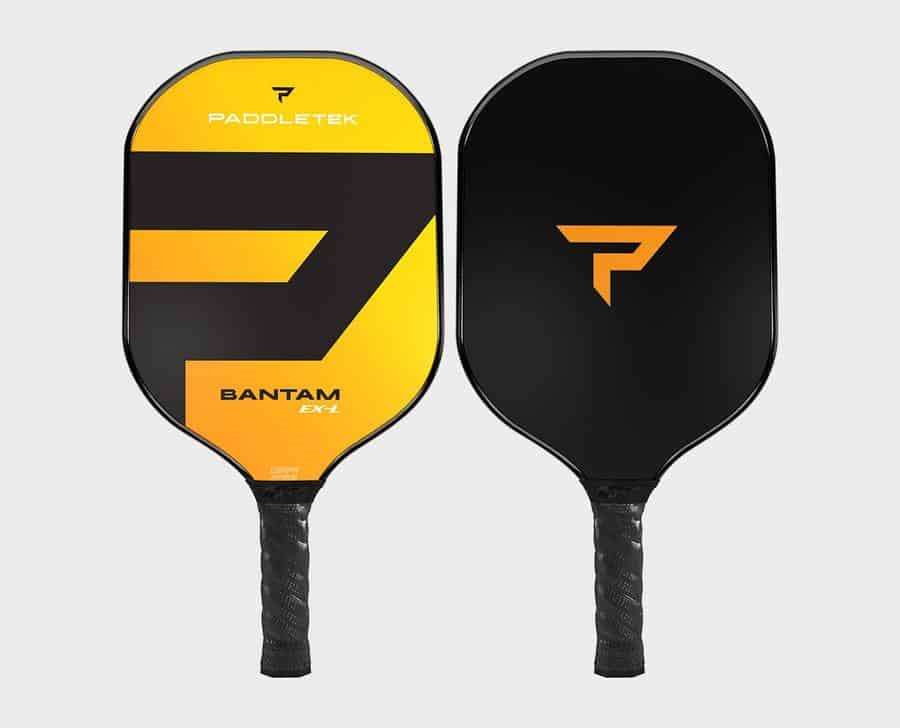 PaddleTek is another excellent pickleball brand. Star Pickleball players love their paddle for their amazing design and powerful performance. You can really further your Pickleball game with this paddle.
It also holds up very well. Thanks to shock guards and strong material, Paddletek paddles have as much fight as the person wielding it.
There's much to love about products like the Paddletek New Era Bantam EX-L Pickleball Paddle. Get ready to blow your competition away, especially if you've just started playing Pickleball.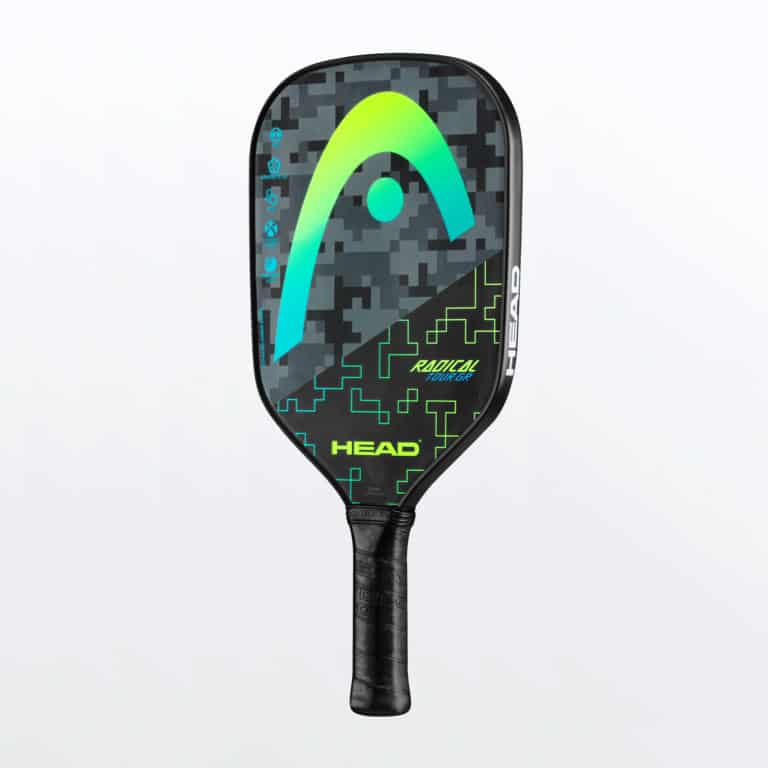 You don't realize just how strong a Pickleball paddle is until you're using it in action. The Pickleball paddle, made by HEAD, is pretty comfortable to hold, but it also delivers maximum force.
There's the HEAD Radical Elite Pickleball Paddle, whose fiberglass surface is crucial for a strong performance. However, this is also a pretty lightweight paddle. The Gravity line of paddles is another essential HEAD paddle. These provide powerful yet graceful hits for players.
HEAD paddles are best for players who have gotten used to Pickleball and want to reach the next level. It might not make you an advanced player, but it can help you get closer to that level.
Prolite makes some very impressive paddles, with sophisticated design and marvelous performance. For more than 30 years, they've been a major part of this sport.
One of the best is the Prolite Titan Pro Black Diamond Series Pickleball Paddle. The carbon fiber design and polymer core join forces for excellent results. Users especially adore the edge, which is a small aspect, physically-speaking, but one that makes a huge difference with how strong your shots are.
The middleweight design means this is bigger than some of the lighter paddles available. However, it's not so heavy that someone with decent strength wouldn't be able to swing it.
Another great Prolite paddle is the Rebel PowerSpin. It's got the strong but comfortable grip you want from a paddle as well as a lengthier handle.
A family business, Prolite is adamant about making the best paddles possible. They wear their midwestern roots proudly, producing paddles in Milwaukee and Port Washington. They also offer a wide variety of paddles, ones that are great for people who are just getting into Pickleball and ones better suited to experienced players.
Incredible things can happen on the Pickleball court with these paddles paddle. Check out Prolite if you want to feel like a Pickleball star.
Final Thoughts
We've looked at some amazing Pickleball paddles in this list. The best one is ultimately whichever is best for you. Think about how much weight you can handle, how much surface area you'll need, and even what kind of colors you most enjoy.
When you're playing Pickleball, you have so many things to appreciate. You can stay athletic, have fun, and enjoy the thrill of competing. Any of these paddles would be an ideal entry point into Pickleball. 
Looking for more? Feel free to check out some of our other guides:
Learn: About Pickleball

, Why is it Called Pickleball?

, Pickleball Rules

, Pickleball Court Dimensions

, What is Pickleball?

, Pickleball Singles vs Doubles – Strategies and Rules

, Indoor vs Outdoor – What's the Difference?, and How to Play Pickleball Singles-Skinny Singles!
Equipment: What Type of Pickleball Paddle is Best?

, Best Pickleball Shoes

, Learn More About Pickleball Equipment and Where to Buy It

, Best Pickleball Clothes for Men and Women

, Best Pickleball Accessories And Must-Have Gear

, and Best Pickleball Paddle

.
Play: How Can I Find Pickleball Courts Near Me